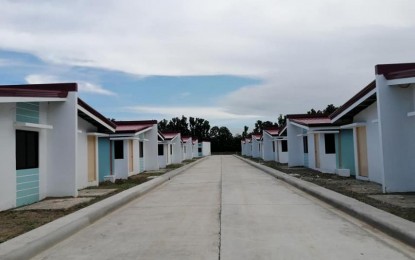 MANILA – The Department of Human Settlements and Urban Development (DHSUD) on Friday emphasized the importance of harnessing the support of Metro Manila's local government units (LGUs) and putting them on board to ensure the success of priority programs in the region.
As he continuously engages with local officials, DHSUD Secretary Jose Acuzar said LGUs are key components to gradually address and eventually put an end to the challenges in the housing sector.
"They are our allies in development," he said in a statement. "We have the all-out support of our President to finally realize the dream of every Filipino family to have a decent, safe, and sustainable shelter of their own. Now is the time. Let us unite and grab the opportunity."
So far, Acuzar had met with mayors Marcelino Teodoro of Marikina, Ruffy Biazon of Muntinlupa, Vico Sotto of Pasig, Jeannie Sandoval of Malabon, Dale Malapitan of Caloocan, Francis Zamora of San Juan, and Imelda Calixto-Rubiano of Pasay.
They discussed new schemes favorable to both LGUs and target beneficiaries, the sustainability of housing programs, and tapping the sector's economic pump-priming potentials.
Acuzar also shared his plans on how to loop in private developers and financial institutions in more participative and inclusive approaches for faster production.
Out of 3.7 million informal settler families in the country, 500,000 are in the National Capital Region living in slum areas, railways, waterways, creeks and other high-risk areas, according to DHSUD data. (PNA)