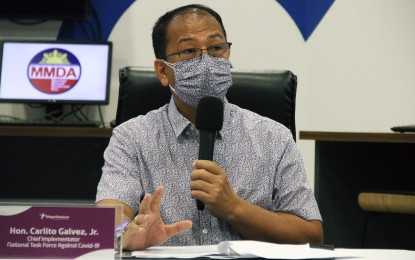 MANILA – The Office of the Presidential Adviser on Peace, Reconciliation and Unity (OPAPRU) cited the need for stronger collaboration between the government and the Moro National Liberation Front (MNLF) to uplift the lives of its former combatants into mainstream society.
"In particular, there is a need for stronger collaboration between the government and MNLF in the implementation of the Transformation Program that aims to fully reintegrate the former combatants into mainstream society, uplift their lives and the welfare of their families, and build more progressive and resilient MNLF communities," OPAPRU chief Secretary Carlito Galvez Jr. said in his message for the 26th anniversary of the signing of the 1996 Final Peace Agreement (FPA) with the MNLF on Friday.
He added that the forging of the FPA was a major turning point and a shining moment in the peace process between the Government of the Philippines (GPH) and the MNLF.
"Since the inking of the peace agreement, we have witnessed how the MNLF has continued to walk the path of peace amidst the many challenges that seemed to threaten the gains achieved over the years," Galvez said.
He also lauded the MNLF's key role in peace and security interventions in their communities, particularly by leading through example and convincing lawless elements to lay down their arms and return to the fold of the law.
"With the signing of the peace agreement, the MNLF has been actively involved in helping the government in 'rido' (clan war) settlements, empowering their women and youth through various peacebuilding efforts, community organizing, and also played an active role in the mainstream governance aspect," he said.
Galvez also added they are commending the MNLF leadership for enabling the organization to stay the course and uphold its commitments under the FPA.
"We are therefore very pleased to see that the leadership of the MNLF has vowed to work together under the banner of unity of President Ferdinand 'Bongbong' Marcos Jr. With the emergence of a new generation of MNLF leaders, some of whom are now members of the Bangsamoro Transition Authority, the OPAPRU is confident that we shall be able to complete the implementation of all signed Bangsamoro peace agreements," Galvez noted.
He also reminded Filipinos to learn from the lessons of the past for these to serve as a guide in building on and sustaining the gains of peace between the GPH and MNLF.
"To the leadership and members of the MNLF, we commend all of you for your steadfast commitment to peace and for continuously supporting the national government's efforts to bring a just and lasting peace for all Filipinos," Galvez said. (PNA)