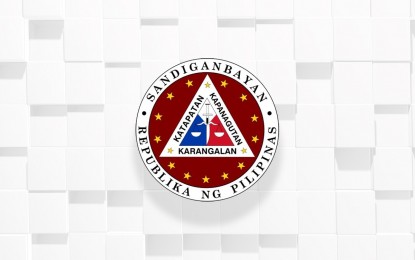 MANILA – The Sandiganbayan has acquitted former officials of a town in Iloilo province in alleged anomalies over the payment of workers' wages involved in municipal projects.
The tribunal's Sixth Division cleared on Thursday former Sara mayor Neptali Salcedo, treasurer Edna Pacrim and engineer Roel Salcedo of graft and malversation charges "for failure of the prosecution to prove their guilt beyond reasonable doubt" that the supposed payees did not receive wages in 2004.
A special audit team noted that labor payrolls totaling PHP1.83 million were of doubtful validity, citing similarity in the signatures of the laborers who signed they received the amount indicated opposite their names, data in entries that were covered with correction fluid, and absence of workers' signatures on the receipt portion.
The prosecution failed to prove that the accused misappropriated the sum, the court said.
"As previously discussed, there is no evidence to show that the payees listed in the subject time book and payrolls were not paid the amounts indicated in the said documents," the anti-graft court ruled.
The court reasoned that the prosecution may have proven that the listed payees did not sign the time book and payrolls "but it failed to prove that they also did not in fact receive the amounts indicated in the documents."
The wages were supposedly paid for projects which included the construction of a village stages, public market, basketball courts and government offices, and repair and maintenance of pavements and roads.
Former Iloilo Rep. Niel Tupas Jr. filed 30 counts of malversation of public funds through falsification of public documents over the doubtful release of PHP1,834,400 for the labor payroll before the Office of the Ombudsman in 2011.
Salcedo, Pacrim and Salcedo were also cleared in 2019 of alleged overpricing. (PNA)