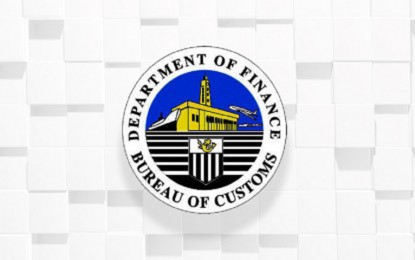 MANILA – Authorities led by the Bureau of Customs (BOC) discovered PHP1.8 billion worth of goods, including local and imported sugar, in another inspection at a warehouse in Batangas.
In a statement Monday, the bureau reported that the team, armed with a Letter of Authority (LOA) and Mission Order (MO), arrived at the warehouse inside the Central Asucarera Don Pedro in Barangay Lumbangan in Nasugbu town on Sunday, where they found the items.
The inspecting team found an estimated 181,299 sacks of imported MITR PHOL brand pure refined sugar from Thailand and some 197,590 sacks of the local Don Pedro white sugar. Each sack contains 50 kilograms of sugar.
The LOA and MO were served to the owners/representatives/administrator/manager/lessee/occupant, or "whoever is in possession" of the goods stored in the warehouse.
The BOC said it may be one of the agency's "biggest operations to date" since inspections of sugar storage facilities began in August.
An inventory of the imported goods and sugar found in the warehouse will be conducted by the assigned Customs examiners and will be witnessed by the Customs Intelligence and Investigation Service (CIIS), and warehouse representatives.
In the meantime, the team has temporarily padlocked, sealed and placed caution tapes on the entrances and exits of the warehouse.
Aside from the BOC, the inspection was conducted in coordination with Armed Forces of the Philippines operatives, and the Philippine National Police-Crime Investigation and Detection Group.
The continuous inspection of warehouses believed to be storing sugar is in light of the controversy on the unauthorized issuance of Sugar Order No. 4 which was rejected by President Ferdinand Marcos Jr., who also sits as Agriculture Secretary and chairperson of the Sugar Regulatory Administration.
The order would have allowed the importation of 300,000 metric tons of sugar. (PNA)