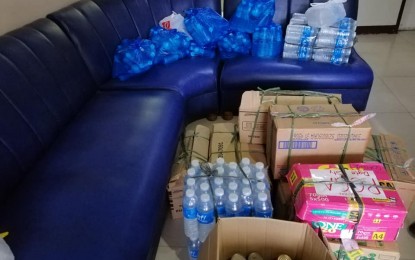 DUMAGUETE CITY – The provincial government of Negros Oriental is supporting the move of the Department of Social Welfare and Development (DSWD) in establishing warehouses across the province for quick disaster response, a Capitol official said Monday.
Oliver Lemence, provincial information officer-designate, told the Philippine News Agency that Governor Pryde Henry Teves has reassured the DSWD of his support in finding the best locations for these warehouses in the province's three districts.
"The warehouses, once established, will cut down on response time during disasters and other emergencies by ensuring the rapid deployment of relief goods to victims at short notice," Lemence said in mixed English and Cebuano.
Recently, Maria Fe Elli, a representative of the DSWD's National Response and Logistic Management Bureau (NRLMB), met with the governor and updated him on DSWD Secretary Erwin Tulfo's mandate to speed up the response time during disasters, specifically within 72 hours, he said.
Prepositioning of food packs and other relief items in these warehouses will give the reassurance of getting these supplies to the victims immediately, he added.
Teves said he will ask the mayors to support this move as he suggested putting up two warehouses in each district.
For the second district, the governor is eyeing to have these warehouses set up at the city government center in Barangay Bajumpandan in this capital, although he still has to consult with Mayor Felipe Antonio Remollo, Lemence said.
Under the Disaster Response Management Group of the DSWD, the NRLMB was created to ensure that immediate relief is provided to disaster-affected calamities, he said. (PNA)