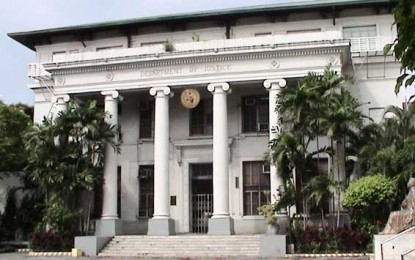 MANILA – Criminal charges were filed Monday against the suspects in the abduction of a pharmaceutical company official who went missing in July.
The family of the victim, Eduardo Tolosa, and their lawyer, Harry Roque, went to the Department of Justice for the filing of kidnapping, murder, and arson cases, endorsed by the Philippine National Police-Anti-Kidnapping Group, through Col. Frederick Obar.
Charged were Carlo Cadampog, Cesar Cadampog, David Gundran, John Benedict Dimalanta, Melvin Andres, Melchor Andres, Victor Ferrer, Adrian Mendez and Richmeld Ignilan, all of Purok 4, Barangay San Juan, City of Santo Tomas, Batangas; and a certain "Tomtom".
Tolosa was last seen in Bonifacio Global City, Taguig.
Police said the victim's car, a white sports utility vehicle, was burnt down by the suspects in San Luis, Pampanga.
Four of the suspects made extrajudicial confessions on their part in the abduction, adding that the victim was later murdered and buried.
An official at the victim's place of work said she received text messages on August 26, demanding PHP100 million for the victim's release.
Police identified the vehicle in security cameras along South Luzon Expressway and Skyway, and radio-frequency identification (RFID) records. (PNA)