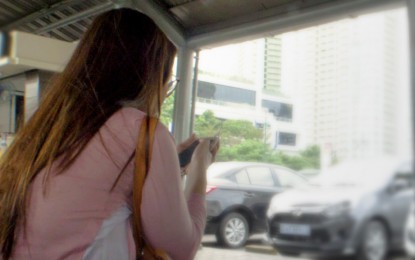 MANILA – A measure requiring the registration of all postpaid and prepaid mobile phone subscriber identity module (SIM) cards hurdled committee level at the House of Representatives.
During a hearing on Monday, the House committee on information and communications technology, chaired by Navotas Rep. Toby Tiangco approved the consolidated bill seeking to require SIM card registration to lessen scams and criminal activities.
The bill was swiftly approved due to House Rule 10, Section 48, which authorizes the committees of the House of Representatives to dispose of priority measures already filed and approved on the third reading in the immediately preceding Congress.
In sponsoring the measure, Tingog party-list Rep. Jude Acidre said the unregulated SIM card market has been behind several mobile phone scams, ranging from simple text messages asking users to send cellular loads, to more sophisticated voice phishing methods and marketing spams that are used to gain unauthorized access to sensitive personal information of unsuspecting mobile phone users.
"This humble representation is cognizant of the value of democratizing mobile communication to the public. The increase in connectivity through affordable SIM Cards and mobile phones has made government service delivery more efficient and possible in the far flung areas of the country. However, we are also conscious of the fact that the accessibility of SIM Cards has encouraged unscrupulous actors to take advantage and use this in the commission of criminal acts," Acidre said.
He said the measure shall require ownership registration of SIM cards to eradicate mobile phone-aided criminal activities.
The proposed law would also regulate the sale and distribution of SIM cards in order to promote end-user accountability, prevent the proliferation of mobile phone scams and data breaches, and to assist law enforcement agencies in resolving crimes involving the use of mobile phone units, within the limits imposed by data privacy laws and regulations, he noted.
"It is in this spirit that I ask my fellow members of this chamber to work with me in securing the immediate passage of this bill," Acidre said.
Other authors of the bill include Speaker Martin Romualdez, Ilocos Norte Rep. Sandro Marcos, and Tingog Party-list Rep. Yedda Romualdez.
Under the measure, every public telecommunications entity (PTE) or authorized seller shall require an end user to accomplish and sign in triplicate a numbered registration form issued by the PTE.
The form shall include an attestation that the person appearing before the seller is the same person who accomplished the document and that he or she presented valid identification cards.
The form shall indicate the subscriber's name, date of birth, gender, and address as appearing in a valid ID with a photo, and the assigned mobile number and serial number.
Any information in the registration document shall be treated as absolutely confidential, unless access to it is granted by the subscriber in writing.
SIM cards sold or issued before the effectivity of the proposed SIM Card Registration Act will also be required to be registered.
PTEs shall maintain a registry of all subscribers and their assigned SIM cards. They shall submit to the National Telecommunications Commission a list of their authorized sellers/agents. (PNA)