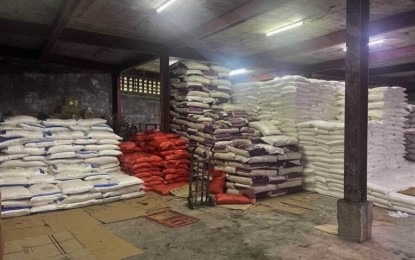 MANILA – The Bureau of Customs (BOC) must conduct more raids and go after agricultural smugglers, which it has not done much of in recent years, according to Senator JV Ejercito on Monday.
In a press conference, Ejercito lamented that the BOC began to raid sugar warehouses only after President Ferdinand Marcos Jr. took over the Department of Agriculture (DA).
"Nung pinasa ang Anti-Agricultural Smuggling law, nasaan na? Mayroon ba kayong nahuli na mga big fish engaged in smuggling of agricultural products? Wala akong naririnig (What happened when the Anti-Agricultural Smuggling law was passed? Did you arrest big-time smugglers of agricultural products? I didn't hear of anything)," Ejercito said.
Ejercito said the Sugar Regulatory Administration had likewise been remiss in going after violators and hinted on the possibility of filing charges against negligent DA officials.
"Probably, we can already study the filing of charges against these officials who were remiss in their duties," Ejercito said.
Had the BOC been more active in detecting and apprehending agricultural smugglers, Ejercito said the country's current woes on sugar supply would have been avoided.
He said the recent raids on warehouses containing hoarded sugar proved that the shortage was engineered by agricultural hoarders. (PNA)