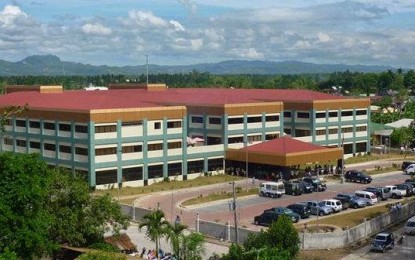 TACLOBAN CITY – The Ormoc City government is pushing for the merger of 28 villages within its commercial district to address the lack of manpower and maximize the delivery of services.
The 28 villages will be merged into three if residents will agree to the proposal through a plebiscite set on Oct. 8, said Councilor Lalaine Marcos in a phone interview on Tuesday.
"These 28 villages can't meet the minimum requirements on population. Some only have 75 dwellers or even less. These are situated within the city proper and with the influx of commerce, most residents have moved out," Marcos told the Philippine News Agency.
As the smallest administrative division in the country, the primary requisite for the creation of a barangay (village) is a population of at least 2,000, according to the country's Local Government Code.
Citing reports from the Department of the Interior and Local Government, Marcos said there are over 6,000 villages in the country failing to meet the population requirement.
"We are hoping Ormoc will succeed in the plebiscite. With the merger, the lack of personnel and services can be responded to. They can now have daycare center, health center, women's desk, and other basic facilities," she added.
The city government officially launched on Monday the campaign dubbed "Super Barangays" to enlighten the citizens from the different districts on the benefits of the merger.
On Jan. 19, 2021, the Ormoc City council enacted an ordinance to merge the 28 villages and rename Barangay 29 to Barangay North Poblacion.
Barangays 1 to 8, 12, 13, 15, 17, 23, and 27 will be merged into one village to be named Barangay South Poblacion; Barangays 9 to 11, 16, 18, 25 and 28 as Barangay East Poblacion; and Barangays 14, 19 to 22, 24 and 26 as Barangay West Poblacion.
The ordinance requires a plebiscite and the determination of an affirmation will be based on the majority vote of the proposed administrative subdivision and not a majority vote per village. This is to avoid the creation of enclaves and exclaves.
Then-mayor Richard Gomez approved the ordinance on June 22, 2021 and the Commission on Elections through Resolution No. 10796 issued on June 22 set the plebiscite on Oct. 8, 2022.
Ormoc is a first-class independent component city in the Eastern Visayas with a population of 230,998, making it the second-most-populous city in Leyte province after the provincial capital of Tacloban.
The city is the economic, cultural, commercial, and transportation hub of western Leyte. (PNA)