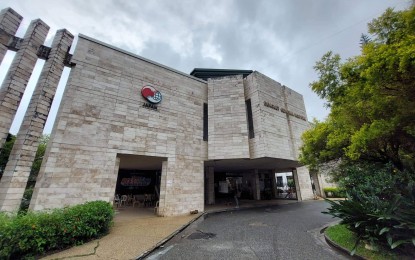 BAGUIO CITY – The provincial government of Benguet is asking the help of President Ferdinand "Bongbong" Marcos Jr. in lifting the suspension of the Philippine Health Insurance Corp (PhilHealth) accreditation of the local government-managed Benguet General Hospital (BeGH)
Benguet Governor Melchor Diclas, a medical surgeon, said on Tuesday that the suspension will deprive residents of availing of the government's health services and programs, especially during the coronavirus disease 2019 pandemic. The province is under Alert Level 2.
"The implementation of the decision of suspension of Philhealth accreditation of BeGH (Benguet General Hospital) at this very difficult time will deprive the people of Benguet of availing the National Health Insurance Program and will affect the implementation of the Universal Health Care Law (UHCL)," said Diclas.
The PhilHealth imposed a three-month suspension of the hospital's Philhealth accreditation from Sept. 1, 2022, to Nov. 29, 2022, as a result of an administrative offense by the hospital in 2011 that became final and executory in April 2016.
Diclas said they wrote to the President on July 15 requesting for the lifting of the suspension and instead just order the imposition of an additional monetary penalty against the hospital to be added to the PHP10,000 fine imposed in the 2012 decision.
"The provincial government and the office of Congressman Eric Yap also are looking into the provision of financial assistance to patients in the BeGH through the Medical Assistance to Indigent Patients, Assistance to Individuals in Crisis Situation, and the Malasakit Center," Diclas said.
In his letter to the President, Diclas pointed out the need for the continued operation of the BeGH, a 200-bed capacity government hospital managed by the provincial government.
"While we do not contest the decision, implementing it five years after at this crucial stage of health calamity will greatly affect the people of Benguet who are mostly farmers," he said,
The hospital is a referral hospital in the province that provides health services to residents and the nearby province and this city.
"Patients will be forced to go to a private hospital and the Baguio General Hospital which at this time has reached maximum bed capacity," the governor said.
"it is in this regard that undersigned most humbly seek an appeal to your good office to lift the penalty of suspension and convert it to fine," read Diclas' letter, which was addressed not only to Marcos but also to Senator Lawrence "Bong" Go and the PhilHealth. (PNA)