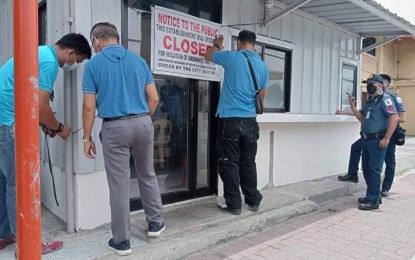 ILOILO CITY – The City Health Office (CHO) on Tuesday said 292 or 74 percent of its 393 cases of acute gastroenteritis have recovered.
In a press conference, Dr. Marigold Calsas, medical coordinator of the Iloilo City Epidemiology and Surveillance Office, said 39 more cases were recorded on Sept. 5 bringing the total to 393.
However, no new cholera or new death was recorded.
Deaths still stand at nine, while 60 remain admitted and 32 are still recuperating at home.
"So far all the nine districts are still affected, however. There is an increase in Arevalo district with 11 new cases; Sto. Rosario, one; two for Tanza district; Jaro 1 has seven new cases; Jaro 2 has three cases; La Paz additional two; Lapuz, two cases; and Molo has seven new cases," she said.
CHO Medical Officer IV Roland Jay Fortuna said the increase in cases could be attributed to the intensified monitoring of their district health centers.
Before they can have their check-up in hospitals, the city medical staff has monitored and listed the cases in the barangay.
While the city has found city residents cooperative in providing information about those symptomatic of the disease and their water source, the challenge is for those who could not afford hospitalization to be hydrated.
"Once we open our hydration units then we already have a place to accommodate those who need to by hydrated," Fortuna said.
He added that they have already placed the purchase request for the needed medicines while applications for the needed human resource are already coming in.
"Once complete, as soon as possible we will open it," Fortuna said.
Meantime, the CHO through district health centers has already inspected 13,505 deep wells, with 1,164 already chlorinated and 43 recommended to be condemned.
The city's compliance team will be helping the CHO in the inspection of deep wells to determine if they have been chlorinated while water refilling stations will have to be verified if they have business and sanitary permits.
Fortuna added that 11 of the 21 water refilling stations recommended for closure on Monday were inspected.
Iloilo City Mayor Jerry Treñas also issued a directive on Sept. 1 requiring all water refilling stations in the city to submit to mandatory water potability testing from laboratories accredited by the Department of Health. (PNA)