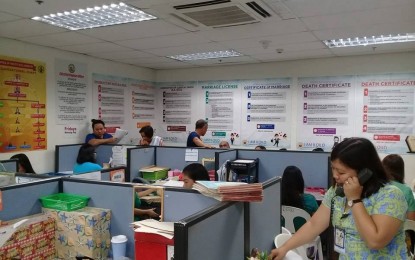 ILOILO CITY – About 7,000 poor and still unregistered residents of Iloilo City stand to benefit from the PhilSys Birth Registration Assistance Project (PBRAP) mobile registration to be conducted by the local government in partnership with the Philippine Statistics Authority (PSA).
Cherie Ampig, acting Local Civil Registrar here, said on Tuesday the PBRAP would provide free specific assistance to the poorest of the poor who have no birth certificate.
"This is for free; all fees are waived. We are waiting for the memorandum of agreement that will be signed between the PSA and the city government," she said in an interview on Tuesday.
Ampig added that all fees for the late registration would be waived, including the certificate of no birth record from the PSA.
Registration Officer II Marivel Gargalicana, in a separate interview, said the number of target recipients came from the PSA.
They will be searched at the barangay level once the agreement between the city government and the PSA is signed.
Gargalicana added they intend to gather barangay secretaries and barangay chairpersons to be oriented on how to proceed with the listing of their unregistered residents.
She said the PBRAP is one of the strategies in line with the provision of the national ID.
The birth certificate is one of the accepted requirements for those with no valid IDs during registration.
Those who would like to avail of the free birth registration are advised to just prepare a document to prove their place and date of birth such as their baptismal certificate, immunization card, or barangay certification attesting that the individual is a resident of the place.
Under the PBRAP, the Local Civil Registrar will submit the list of its unregistered residents to the PSA for verification. (PNA)