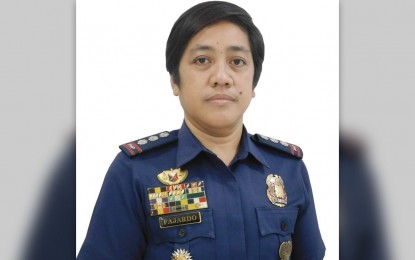 MANILA – The Philippine National Police (PNP) has recorded an 11 percent drop in focus crimes from July 1 to Sept. 5 or the first two months of President Ferdinand "Bongbong" Marcos Jr. in office.
Based on the data from the Directorate Investigative and Detection Management (DIDM), PNP spokesperson Col. Jean Fajardo said focus crimes refer to offenses considered as serious in nature with sufficient frequency and regularity -- murder, homicide, rape, robbery, theft, carnapping, and physical injury.
A total of 7,210 focus crimes were recorded, lower than 6,446 incidents logged in the same period last year.
"This drop in crime incidents gives confidence to our investors and the people because they feel safe and secure not only in their homes but also outside of their residences. Just like what our President has ordered, we continue to make the people feel safe," Fajardo said in mixed English and Filipino in a press briefing at Camp Crame on Wednesday.
Fajardo also the PNP continues to implement maximum police presence in places of public convergence.
"Our police officers, including those on admin duties, are given time so that they can render patrol duties, including those of us specialized units from mobile force companies and Special Action Force (SAF)," she noted.
Earlier, PNP chief Gen. Rodolfo Azurin Jr. said the peace and order situation in the country is stable as he allayed public fear amid the reported abductions and killings in the past few weeks.
Azurin also cautioned the public against an apparent "sensational surge in social media reporting of some crime incidents," saying many of these are previously reported cases that had been categorized as solved by PNP units. (PNA)