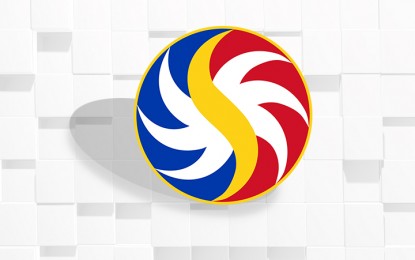 MANILA – A measure seeking to exempt Philippine Charity Sweepstakes Office (PCSO) from paying taxes by reverting it to its previous mandate as a purely charitable institution has been filed at the House of Representatives.
In filing House Bill No. 4528 on Sept. 8, Negros Oriental Rep. Arnolfo Teves said the growing number of requests for greater financial assistance from all over the country has been outstripping PCSO's earnings despite the notable up-trend in sweepstakes ticket sales. A copy of the bill was sent to the media on Thursday.
Teves said amending the PCSO charter to make the agency a purely charitable institution would exempt it from taxation as well as the payment of documentary stamp tax.
He cited Sec 28 (3) Art. VI of the 1987 Constitution stating that "charitable institutions, churches and parsonages or convents appurtenant thereto, mosques, non-profit cemeteries, and all lands, buildings, and improvements, actually, directly, and exclusively used for religious, charitable, or educational purposes shall be exempt from taxation".
"In view of this, the bill seeks to amend the PCSO charter reverting to its original mandate operating as a charitable institution and concentrate on the implementation of medical health programs and all other activities and programs be removed," Teves said.
He recalled that in 2018, PCSO General Manager Royina Garma said the agency paid PHP16.7 billion in taxes while PHP33.6 billion of its revenues went to prizes.
"This amount could have been used directly to help our less privileged brothers and sisters with their medical needs," Teves said, noting that only PHP9 billion was left to fund the various PCSO charity programs.
In September 1979, Batas Pambansa Blg. 42 was enacted into law amending the PCSO Charter (RA 1169).
He said the law raised the fund allocation for the agency's Charity Fund from the previous 25 percent of net sales to 30 percent, while 55 percent now went to prizes and the remaining 15 percent for operations.
On top of the 30 percent share from net receipts, all unclaimed prizes go to the Charity Fund.
As embodied in its charter, the PCSO's primary objective is to provide funds for health programs, medical assistance and services and charities of national character.
The PCSO's mandate sets the pace for the development of community healthcare in all the regional hospitals nationwide through the establishment of Tuberculosis Centers, Cancer and Pain Centers, and Dialysis Centers that deliver vital medical assistance and services to the people. (PNA)