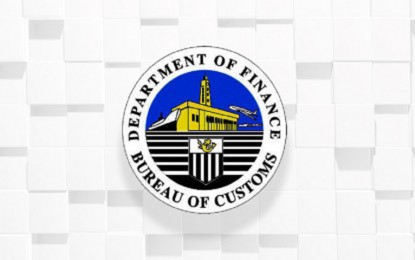 MANILA – Bureau of Customs (BOC) personnel discovered thousands of sacks of local and imported sugar and other goods worth PHP936 million in another series of warehouse inspections in Meycauayan City, Bulacan on Wednesday.
In a statement Thursday, Customs Commissioner Yogi Filemon Ruiz said members of the BOC's Intelligence and Investigation Service (CIIS) at the Manila International Container Port (MICP), armed with nine Letter of Authorities (LOAs) and Mission Orders (MOs), proceeded to inspect several warehouses in the city.
Ruiz said the group, escorted by the local police and barangay personnel, found 11,717 sacks of local sugar with assorted brands at the warehouse located at B3L5 Kendex Drive, Polyland Industrial Subdivision, Meycauayan, Bulacan.
Also discovered by Customs personnel were 50,182 sacks of MITHR PHOL pure refined sugar from Thailand at the warehouse at B5L5 Kendex Drive, Polyland Industrial Subdivision, and 60,876 sacks of imported sugar of assorted brands from Thailand at the warehouse of Edison Lee MKTG, Dazo Compound in Barangay Iba.
They also proceeded to a storage facility located along Olympia Street, Sterling Industrial Park, also in Meycauayan City, where they found 1,860 sacks of MITHR PHOL pure refined sugar from Thailand.
In another facility along Copper Street, Muralla Industrial Park in Barangay Perez, the team found 62,734 sacks of locally produced sugar of assorted brands, as well as kitchenware and other products.
The joint operation was conducted after the BOC received an intelligence report from the military about suspected warehouses that could be hoarding sugar amid high prices of the commodity.
"We received the information from our military and immediately acted upon it. We are grateful for the help of the military, especially in such a big operation like this that gave us a huge step forward in this fight against sugar hoarding," the Customs chief added.
On the other hand, CIIS-MICP chief Alvin Enciso said although the Sugar Regulatory Administration (SRA) did not join the operation, they will be a part of the inventory of the goods because they would still need to check the sacks of local sugar found in the warehouses.
"We have on hand derogatory reports that said the local sugar could actually be repacked imported sugar to make them look local. The SRA needs to determine if these reports are true and correct, of course," he added.
The team presented the LOAs and MOs to several owners/representatives/administrators/managers/lessee/occupants or "whosoever are in possession "of the imported goods and sugar found in the warehouses.
They then proceeded to padlock, seal and put caution tapes on the warehouses as inventory is scheduled to take place before assigned customs examiners and to be witnessed by CIIS, the Enforcement and Security Service (ESS), and representatives of the warehouse.
Personnel from the SRA are also expected to join the inventory to inspect if the local sugar found is actually locally produced and not repacked imported sugar.
"We have to be on our toes 24 hours and seven days a week. You will see that our teams have been operating round the clock, even on weekends. This shows the determination of this administration in making accountable the groups that could be helping this sugar crisis blow out of proportion," the BOC chief said.
The operation which is coordinated with intelligence units from the Armed Forces of the Philippines (AFP) and Philippine National Police-Criminal Investigation and Detection Group (PNP-CIDG), is still in line with the order of President Ferdinand Marcos Jr. to inspect warehouses allegedly being used to hoard sugar. (PNA)