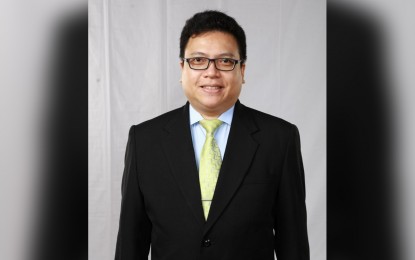 MANILA – The country's foreign reserves posted a new two-year low as of end-August 2022 at USD98.976 billion but an economist said this continues to provide a strong buffer to the local currency.
Citing Bangko Sentral ng Pilipinas (BSP) data released on Wednesday, Rizal Commercial Banking Corporation (RCBC) chief economist Michael Ricafort said government's net foreign debt payments, possible foreign exchange intervention by the central bank, and lower value of the central bank's gold holdings given the drop in the price of this commodity in the international market contributed to the decline in the gross international reserves (GIR).
"Nevertheless, GIR is still equivalent to 8.3 months of imports or still way above the minimum international threshold of three to four months, thereby could still provide greater buffer/support/cushion on the peso exchange rate vs. any speculative attacks," he said in a report.
The country's GIR level slid for the sixth consecutive month last August from month-ago USD99.84 billion. Year-ago level is higher at USD107.96 billion.
Ricafort said the country's foreign reserves slipped by USD9.8 billion compared to the USD108.79 billion as of end-2021.
"The decline in the GIR somewhat correlated with the weaker peso in recent months," he added.
However, Ricafort said the local unit has hit a new intraday record low of 57.33 last Sept. 7.
The peso is currently in depreciation mode, dipping to the 57-level against the US dollar, the weakest since the last quarter of 2004.
Analysts traced this to the general strengthening of the US dollar partly due to the continued tightening in the Federal Reserve's key rates.
Amid the decline in the country's GIR, Ricafort is optimistic of its recovery in the coming months because of the seasonal hikes in remittances being sent by overseas Filipino workers during the Christmas season.
He also cited the improvement in the business process outsourcing sector's revenues, the foreign direct investments, and tourism revenues, with the latter boosted by the reopening of the country for foreign tourists.
"Thus, still relatively high GIR at USD99 billion could still strengthen the country's external position, which is a key pillar for the country's continued favorable credit ratings for the second straight year, mostly at 1-3 notches above the minimum investment grade, a sign of resilience despite the Covid-19 pandemic that caused downgrades in other countries around the world," he added. (PNA)