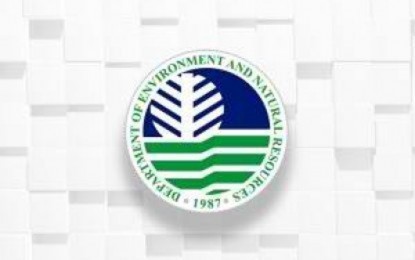 MANILA – The Environmental Management Bureau (EMB) of the Department of Environment and Natural Resources (DENR) is taking steps to reverse the damage brought by the improper waste disposal on Goyong River in Cebu province after its waters turned "milky white" on Aug. 21.
EMB Director William P. Cuñado said DENR-Region 7 (Central Visayas) is already "coordinating with the concerned individuals and authorities to make sure that the substance discharged to the river is removed."
"We are waiting for the results of the tests conducted by EMB-Region 7 to determine the contents of the discharge in the Goyong River. In the meantime, we will also be talking with local government authorities to make sure that this will not happen again," Cuñado said in a news release on Thursday.
Goyong River located at Barangay (village) Don Gregorio Antigua in Borbon town is mainly used for irrigation. About 80 households are living near the river.
Based on the initial investigation, barangay officials identified a certain Elmer Pogado Degamo who allegedly dumped the contaminated water and oil that was used to wash a flexible tank into the river.
The local officials also said the trucking company, where Degamo is employed, is the owner of the flexible tank.
According to EMB-Region 7's preliminary assessment, "there were no traces of affected life forms such as dead plants or animals."
However, it assured that it will continue to monitor the river for another week to ensure that the improper waste disposal activity has no adverse effect on the surrounding environment.
The municipal government of Borbon took a water sample immediately after the reported presence of white substance in the river, while the EMB took samples a day after the incident.
The results of the water samples examined by the municipal government of Borbon have shown that the level of chemical oxygen demand (COD) has reached 347 milligrams per liter (mg/L), indicating "contamination of inorganic waste."
The EMB and Borbon officials have called the attention of the concerned trucking company to "prevent a repeat of the incident."
"If proven that the discharged substance is hazardous or toxic, the responsible entity or person shall face charges pursuant to Section 27 of Republic Act No. 9275 or the Philippine Clean Water Act of 2004," the EMB said.
Under Section 27, the prohibited acts include discharging, depositing or causing to be deposited material of any kind directly or indirectly into the water bodies or along the margins of any surface water; transporting, dumping or discharging of prohibited chemicals, substances or pollutants listed under Republic Act 6969 or Toxic Substances and Hazardous and Nuclear Wastes Control Act of 1990; and discharging regulated water pollutants without the valid required discharge permit.
Violators may have to pay a penalty of PHP10,000 to not more than PHP200,000 for every day of violation upon the recommendation of the Pollution Adjudication Board. (PNA)