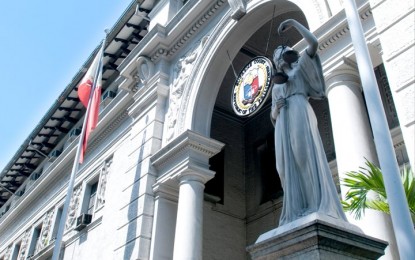 MANILA – The Supreme Court (SC) has ruled in favor of a local firm in a dispute with Davao City over a local business tax (LBT) assessment amounting to PHP801.63 million.
The court denied the petition filed by Davao, through city treasurer Linda Tanjili, and affirmed the September 2019 decision of the Court of Tax Appeals (CTA) in favor of ARC Investors Inc. (ARCII).
The city wanted to impose the LBT, equivalent to 0.55 percent of the dividends and interests earned by ARCII in 2010 from its shares in stocks and interests on money market placements.
ARCII claimed the earned dividends and interests were incidental to its ownership of the shares and placements and not part of a "business activity" subject to the LBT.
On Jan. 29, 2019, the CTA reversed the decision of the regional trial court which had ruled that ARCII should be considered as a financial intermediary with dividends and interests earned from money market placements as principal sources of income subject to local business taxes.
In its 11-page decision published online on September 1, the SC concurred with the CTA ruling that ARCII cannot be considered either as a financial intermediary or a non-bank financial intermediary (NBFI) since it is not authorized by the Bangko Sentral ng Pilipinas to perform quasi-banking activities and its articles of incorporation does not state that its functions are principally to NBFI activities.
Likewise, the tax court had said a holding company is not among the entities enumerated as banks and other financial institutions.
"The City of Davao acted beyond its taxing authority in assessing ARCII the questioned LBT on the premise that it is an NBFI," the SC ruled. (PNA)