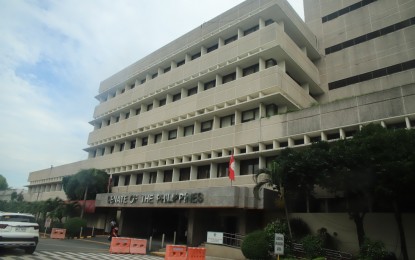 MANILA – The Senate will probe a land dispute that has prevented three groups of Indigenous Peoples (IP) from collecting about PHP19 million in land rental in Central Luzon since 2007.
Senator Robinhood Padilla has filed Senate Resolution 149 to investigate the Joint Management Agreement (JMA) among the Clark Development Corp. (CDC), National Commission on Indigenous Peoples (NCIP), and Tribong Ayta on Dec. 6, 2007.
The tracts of land located in Zambales, Pampanga, and Tarlac are covered by a Certificate of Ancestral Domain Title issued to 4 Bamban Ayta Tribal Association (BATA), Mabalacat Ayta Tribal Association (MATA), and Sangguniang Tribong Aeta (STA), according to a news release on Friday.
The agreement entitles the IP groups to 20 percent net income of land rental for 75 years and to be deposited to the Aeta Development Fund (ADF).
"Fourteen years since the signing of the JMA, the Tribong Ayta is yet to receive its full share of the 20 percent of the net income arising from rentals and use of the ancestral domain as reported by the Aetas of Sitio Haduan, Mabalacat, Pampanga, during an audience on Aug. 2, 2022 at the Office of Senator Robinhood Padilla in Pasay City," read Padilla's resolution.
The resolution mandates the Senate Committee on Cultural Communities and Muslim Affairs, which Padilla chairs, to conduct the probe.
Manuel Gaerlan, former CDC president, previously said they could not give the Aetas the 20 percent share as BATA, MATA, and STA are all claiming they represent the IP groups.
Pending the resolution of the issue, the CDC placed the funds, amounting to PHP19.2 million as of Oct. 31, 2019, in a trust fund with the Land Bank of the Philippines.
Padilla wants the investigation to ensure the rights of the Aetas and to look into the implementation of the JMA, as well as the role of the NCIP. (With a report from Leonel Abasola/PNA)