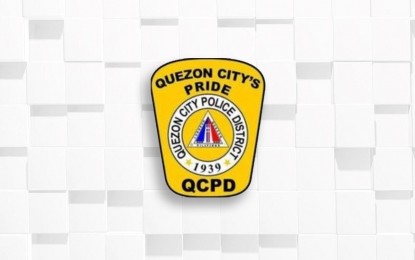 MANILA – A total of 97 persons were arrested for illegal gambling during a single-day "one-time, big-time"' (OTBT) operation in Quezon City, its chief said on Friday.
In a statement, Brig. Gen. Nicolas Torre III said a total of 45 operations were conducted on Wednesday, which resulted in the arrest of 97 gamblers and the confiscation of PHP71,438 in bet money and several illegal gambling paraphernalia.
The suspects will be charged with violation of Presidential Decree 1602 on illegal gambling before the Quezon City Prosecutor's Office.
Torre also announced the arrest of 21 suspects during Thursday's anti-illegal drugs and anti-criminality operation in the city – 19 will be charged with violation of Republic Act 9165 or the Comprehensive Dangerous Drugs Act of 2002, six were served with warrants of arrest, and two were arrested by the Cubao Police Station (PS-7) and District Special Operations Unit (DSOU) for illegal gambling.
Torre commended the operatives of the different units of QCPD for these accomplishments.
"These operations are part of the relentless anti-criminality and anti-illegal drug campaign of QCPD," he said.
Mayor Joy Belmonte also lauded the QCPD for its untiring efforts in ensuring peace and order in the city.
"In line with the thrust of QCPD to keep the streets safe 24/7 and a better place to live, I commend QCPD personnel for these notable accomplishments and appreciate the dedication, immediate response, and courage in protecting the residents of Quezon City," Belmonte said.
Meanwhile, Southern Police District (SPD) Director, Col. Kirby Kraft, said a total of 345 individuals, including one gambling operator, were arrested during the OTBT and total bet money of PHP87,051 was confiscated from September 6 to 7.
The SPD launched 98 operations against all types of illegal gambling, including cara y cruz, pusoy, mahjong, and bookies.
National Capital Region Police Office (NCRPO) Chief, Brig. Gen. Jonnel Estomo, commended the QCPD and SPD for their persistence in their operations aimed at minimizing all forms of criminality in Metro Manila.
"The continuing effort of our men reflects our untiring commitment and dedication to our vow to gain more accomplishment on this venture. We must always strive our very best to give the citizens of Metro Manila a tranquil and orderly community," Estomo said. (PNA)