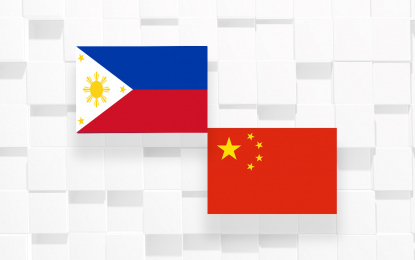 MANILA – The Department of Trade and Industry (DTI) will entice more businesses from China to invest and do business in the Philippines as the country participates in the China International Fair for Investments and Trade (CIFIT) 2022.
Through its investment promotion agency, the Board of Investments (BOI) brought its "Make It Happen in the Philippines" campaign in this year's CIFIT in Xiamen, China from Sept. 8 to 11.
The "Make It Happen in the Philippines" campaign highlights five key sectors for investments which include electronics, automotive, aerospace, copper, and information technology and business process management.
BOI said it targets to get investors from China specifically in areas of high technology manufacturing industries, such as electronics manufacturing services, medical devices, electric vehicles, battery manufacturing, green metals, hyperscale computing, innovation and start-ups, and renewable energy, among others.
"The country's participation in CIFIT builds up the country's standing as a preferred investment location for Chinese companies. It moreover reflects the government's recognition of China as a priority market," the BOI said in a statement Friday.
In the past two years, the Philippines became the guest country of honor, recognizing the long and rich history between the Philippines and China.
According to BOI, the country has bagged more than PHP506 billion worth of project proposals in its participation in CIFIT last year.
Meanwhile, prior to the opening of CIFIT 2022, DTI Secretary Alfredo Pascual delivered his speech at the 21st World Business Leaders Round Table Meeting in Xiamen.
Pascual highlighted the government's economic reforms and priorities in strengthening trade and investment ties with China and other countries in the region anchored in the goals of the Regional Comprehensive Economic Partnership. (PNA)