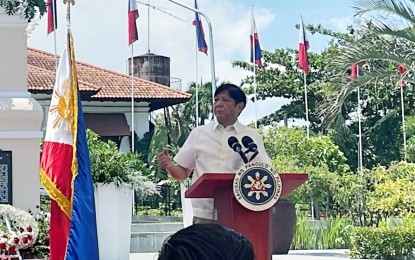 LAOAG CITY – The celebration of the 105th birth anniversary of the late former president Ferdinand Marcos Sr. in Ilocos Norte was a happy reunion among family, friends and loyal supporters.
"It feels good to be back home," President Ferdinand Marcos Jr. said in his brief speech at the monument of his father in Batac, where a wreath-laying ceremony was held prior to his arrival, led by his elder sister, Senator Imee Marcos, and First Lady Liza Marcos.
He saw familiar faces, composed mostly of provincial, city and municipal officials and employees.
The President said this year's Marcos Day celebration is a meaningful one as it showcases the country's rebirth, particularly those who have kept his father's memory alive.
"This victory belongs to us, not just Ilocanos, not just family members, not just the supporters or loyalists but all Filipinos. We return now to the values that we have learned from President Ferdinand Edralin Marcos. We return the values of honor, of duty, and of compassion, which we have found sometimes lacking in the past few years and this is our opportunity to return it not only to the government but to all parts of the society," he said, adding that such values will serve as a guide to his administration's goal toward a better Philippines.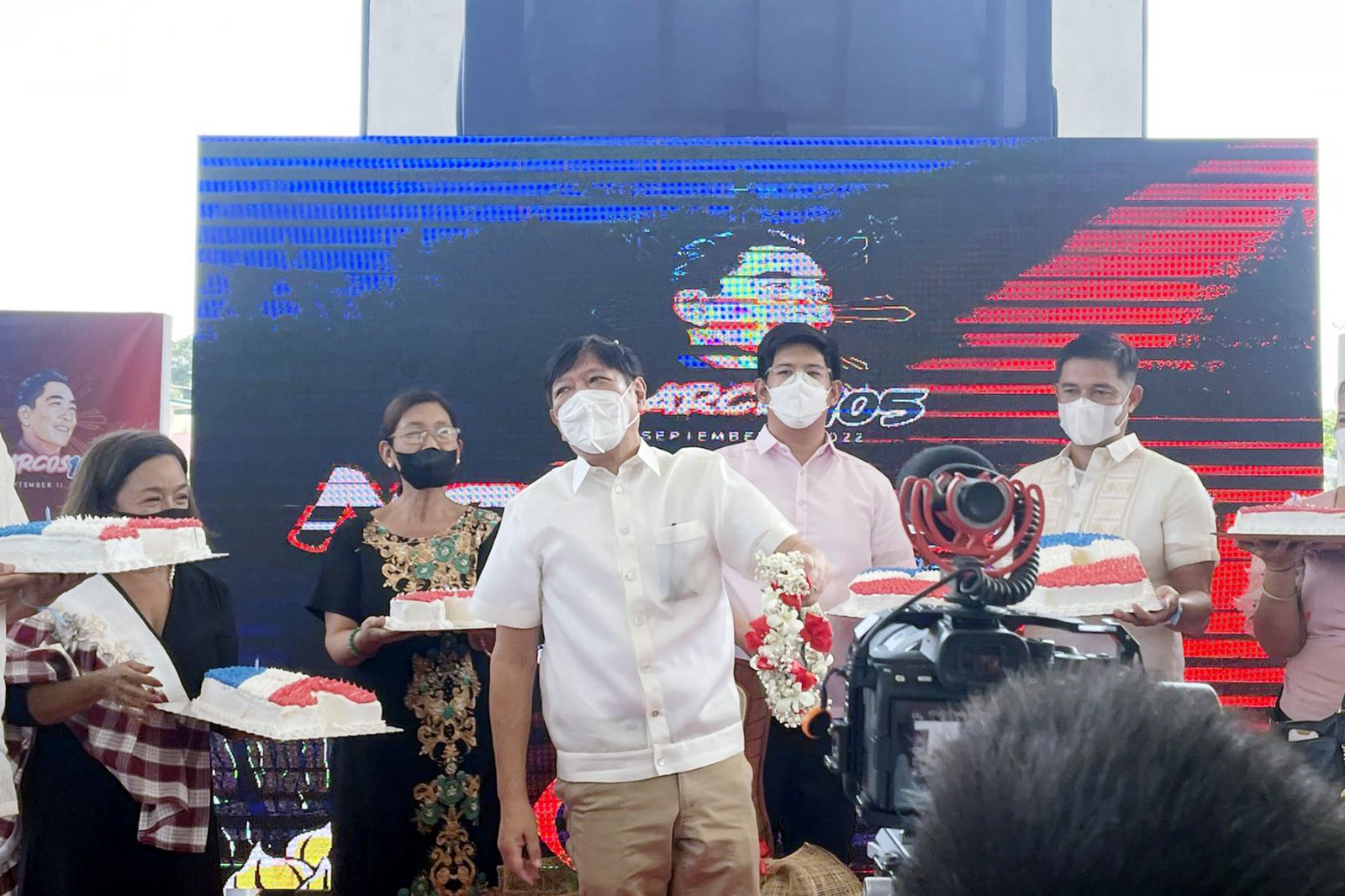 In Batac City, the President toured around the Imelda Cultural Center where a natnateng (vegetables) cooking showdown was held, participated in by the 23 local government units.
He was given flowers and cakes and serenaded for his 65th birthday on Tuesday, September 13.
Among the dishes was Marcos Sr.'s favorite dinengdeng, a mix of green leafy vegetables with bagoong (fermented fish paste).
As a treat to the attendees, the Marcos mansion held an open house with free lunch and empanada (deep fried turnover bread with fillings) for all.
The President and First Lady, together with their eldest son, Ilocos Norte 1st District Representative Sandro Marcos, also attended the opening of the remodeled Museo Ilocos Norte in Laoag City.
Located across the Ilocos Norte capitol, it showcases the rich culture of the province and was reopened in time for Marcos Sr. Day.
Visitors are welcome Mondays to Saturdays from 9 a.m. to noontime and from 1 p.m. to 5 p.m.
A nutribun (nutritious bun) and feeding program sponsored by Senator Marcos was held at Laoag Centennial Arena while her son, Ilocos Norte Governor Matthew Joseph Manotoc, assured that the feeding program will continue in various parts of the province to fight malnutrition.
Manotoc earlier delivered a speech at the Municipality of Sarrat, his grandfather's birthplace.
"As we take a look back at his colorful life and greatest legacies, may we continue to learn and be inspired. Let us do our part and believe that, we, as a nation, will be great again," Manotoc said.
A job fair was likewise conducted at Robinsons Place Ilocos where private and public companies offered employment. (PNA)