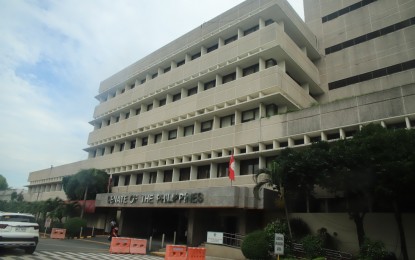 MANILA – Senator Grace Poe filed a resolution on Monday urging the Committee on Public Order and Dangerous Drugs to launch an inquiry on abduction cases in Luzon, including Metro Manila.
Even a single case of abduction is already alarming and threatens people's safety, according to Poe.
The resolution cited the kidnap-slay of pharmaceutical executive Eduardo Tolosa Jr., who was reportedly burned for three days by his abductors.
Five suspects have surrendered.
Poe also cited the circulating traffic video titled "Kidnapping sa Skyway Galing Airport" (Kidnapping at Skyway coming from the airport), where unidentified men from three vehicles were seen surrounding and trying to open a white vehicle.
The Philippine National Police Anti-Kidnapping Group (PNP-AKG) reported that they have recorded 27 cases from January to September, with 15 related to offshore gambling operations, 11 kidnap-for-ransom cases, and one casino-related.
Lugene Ang, president of the Filipino Chinese Chamber of Commerce and Industry Inc. (FCCCII), previously reported that they recorded 56 kidnapping incidents involving Filipino and Chinese nationals, including children, within 10 days.
Recently, committee chair Senator Ronald Dela Rosa told reporters that the brains behind the series of abductions may be testing the administration of President Ferdinand Marcos Jr.
"Feeling invincible again sila (them) with the exit of President [Rodrigo] Duterte from Malacañang," the former PNP chief said. "I am very much alarmed. Dapat kikilos ang PNP dito ng mabilis para maaksyunan at makakita ng (PNP should swiftly make a move so it will be addressed and we can find) results."
Dela Rosa will wait for the referral of Poe's resolution before opening an inquiry.
Apart from Poe and dela Rosa, Senators Ramon Revilla, Jr. and Imee Marcos also expressed alarm over incidents of missing young women.
Revilla had already sent a letter to the PNP urging a more thorough probe while Marcos asked the police and National Bureau of Investigation to file cases.
"Lalo na ang mga kabataang babae na ginahasa na, brutal pang pinatay. Dapat wala silang sasantuhin (Especially the young women who were not only raped, but also brutally killed. No exemptions)," Marcos said in another statement.
The PNP had dismissed rumors that a serial killer or a criminal group aboard white vans are behind the series of reported killings and disappearances.
The National Capital Region Police Office (NCRPO) met with the FCCCII members last week in response to their claims about widespread kidnapping cases of Filipino-Chinese residents in the region.
"Wala pong kidnapping na nangyayari. Kahit po sa ibang city wala po tayong ganyan mga kaso, hindi po ito totoo. Kung mayroon man po tayong natanggap na reklamo, lahat po ito ay naresolve na ng kapulisan (There is no kidnapping happening. Even in other cities, we don't have such cases. This is not true. If we have received any complaints, all of them have been resolved by the police)," Brig. Gen. Jonnel Estomo, NCRPO chief, said in a statement on Friday.
Based on NCRPO data from January to August, four cases of kidnapping for ransom and six cases of illegal detention were reported in Metro Manila, all of which were solved and resulted in the rescue of the victims and the arrest of the suspects.
Work of detractors
In a press briefing in Camp Crame on Monday, PNP chief Gen. Rodolfo Azurin Jr. said detractors may be behind "recycled" crime incidents that are being circulated on social media which aim to put the government in a bad light.
"That's why I told the President (Ferdinand Marcos Jr.), 'Mr. President, we need six months to one year to stabilize your administration'. Because there is an apparent change of leadership, there is a shift in the way we handle things and definitely, detractors are not happy with what we are doing. So, these are all part of the distractions but I always tell the police personnel, 'you are doing well'," he said in mixed English and Filipino.
Azurin said detractors sow fear through connecting current crimes to past incidents.
"They think it's only the PNP they are hurting. What is at stake here is our economy. I hope they realize that. If they are not happy with what we are doing, at least they must let us do our jobs. We are more challenged to perform better now," he added.
Azurin also said he already met with Federation of Filipino Chinese Chambers of Commerce and Industry Inc. (FFCCCII) president Henry Liong regarding the group's claim of a spate of kidnappings.
"They came to us to tell us that these reported kidnapping incidents are not true. These are not kidnap for ransom (KFR) cases. Some of these cases are abductions, human trafficking and then robbery holdup. So we just need to have a good categorization or classification as to the crimes that are becoming viral on social media and we are really very fortunate because they volunteered that they will help report crimes that they monitor," he added.
Azurin, meanwhile, dismissed the insinuations of dela Rosa that the rising crime incidence in the country was due to the police force's lack of aggressiveness against criminals.
Azurin said while he respects dela Rosa -- the first PNP chief during the Duterte administration who led the past administration's bloody war against illegal drugs -- he disagrees with his pronouncements.
"It only time that can tell the right leader this country needs," said Azurin, adding that policemen "value the preservation of life."
"We need not scare the criminals because the guidance of the President is very clear which is to make this country a safe place where they (people) are inside or outside their home. People should feel they are safe and if there are crimes committed, they will be investigated by our policemen, identify the suspects, charge, and arrest and detain them," Azurin.
Azurin said suspects need not end up dead during police operations saying this will only end the suffering in an instant.
"If we start investigating, filing cases, and arresting these criminals and place them behind bars, if they still have 30 years to life in this world, every day they are going to repent the crimes they committed against the people. If the time will come they will be pardoned or they will be given the chance to go out of jail because they served their punishment (sentence), they will be given the choice. Are they going back to their old ways and get arrested again or do they change because they have suffered so much in jail?" he said.
The PNP chief nevertheless said policemen will only open fire on suspects as an act of self-defense.
"They also have to defend themselves but on whether we're going to instigate, that's not going to happen because that's not the mandate of policemen," said Azurin.
Azurin said the PNP is doing well in the fight against crimes, noting that 5,000 wanted persons and illegal gambling suspects were arrested nationwide last week. (with Lloyd Caliwan/PNA)