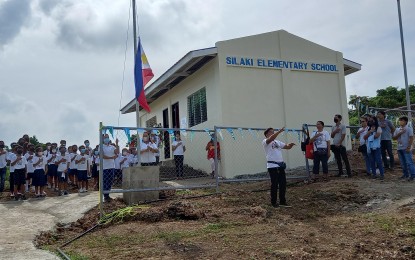 BOLINAO, Pangasinan – Children here are now brandishing their sweetest smiles, delighted they would no longer cross the sea to attend classes as their parents are equally joyous during the inauguration rites of the very first elementary school on the islet of Silaki, a sub-village of Barangay Binabalian in this town.
"Silaki", which means unfortunate in the residents' tongue, will no longer mean as it is as the whole community, including the local government unit (LGU), provincial government, academe, and even non-government organizations have offered assistance to develop the islet for the sake of its residents, especially the younger generation.
"This (Silaki Island) will be our project," said 1st district Representative Arthur Celeste. Despite the islet's small population, he said its residents must also benefit from the services of the government.
Celeste has vowed to allocate PHP200,000 for the livelihood program of the residents.
"Establish people's organizations here so that you could avail of the services being offered by the national government through its different agencies," he said.
Celeste said they will build more classrooms on the area to support the children's education, the first step towards improving the lives of the residents.
In tears during the inauguration rites on Sept. 9, Binabalian Elementary School principal Analiza Del Fierro said the construction of the elementary school or temporary learning center was a dream come true.
"Thank you Lord, because we really witnessed the hardship of our kids, especially when it is raining. They will arrive at Binabalian Elementary School damp and sometimes, we could not readily give them a new set of clothes. At times also, they will go to school with fine weather but as they go home, it is already windy and we are worried if they were able to go home safely," she said.
Learners from Silaki islet attend their classes at the school which is a 15- to 20-minute boat ride depending on the weather condition.
Del Fierro said they lobbied for the construction of the school on the islet itself for the safety and convenience of the learners. However, it was not realized immediately due to accessibility and the pandemic.
"Group effort doing small things with great love is behind the success of Silaki Island Elementary School. Thank you to all our stakeholders," she said.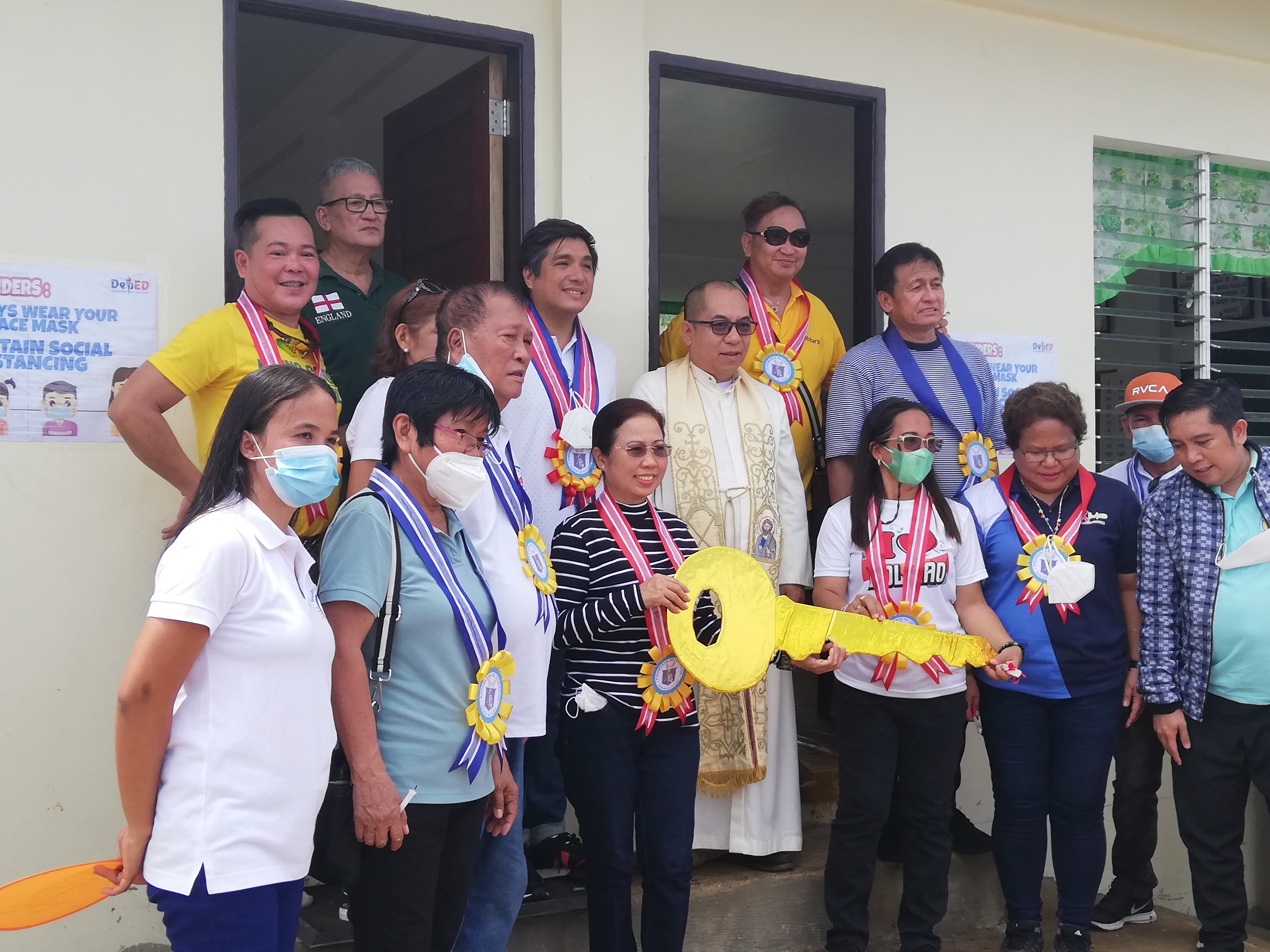 A certain Marino Celi and his wife have donated a 300-square-meter lot for the site of the school while the LGU funded the temporary learning shelter as a start-up.
The Department of Education provided the manpower with two teachers and one non-teaching personnel and the office supplies for the school.
The inauguration rites were held later than the opening of classes due to weather conditions and schedule of the officials.
The school has already begun conducting classes on Sept. 5 catering to Kindergarten to Grade 6 with 44 pioneer pupils.
Pangasinan Governor Ramon Guico III has vowed to construct a covered court in the area to be funded under special education, while the Rotary Club of Bolinao will donate a classroom with library and sewing machines for the residents.
"Maganda na at may school na dito. Makakapag-aral na sila ng maayos at ligtas na sila sa anumang kapahamakan (It is nice that we already have a school here. Our children could now study well and they are safe from any harm)," said Rosalda Padilla, who has two children now studying at the Silaki Elementary School.
Jocelyn Sicat, a Grade 6 learner, said she is so happy with their new school.
"Hindi na namin kailangan tumawid ng dagat at malapit na ang school namin (We no longer have to cross the sea and our school is very near now)," she said.
LIVELIHOOD, TOURISM
Mayor Celeste and Governor Guico both emphasized the potential of tourism on the islet, being home to giant clams and a possible spot for surfing before its white sand beach.
"Bubuhayin natin ang Gigiwanen bilang jump-off para makapunta sa Silaki Island. Gagawa tayo ng water sports activities at mga bangka na magdadala ng turista dito ay manggagaling sa Silaki. Icheck natin kung pwede siya sa surfing dahil may mga nakapagsabi na maganda ang mga alon dito for surfing (We will revive Gigiwanen as the jump-off to get to Silaki Island. We will establish water sports activities and the boats that will bring the tourists will come from Silaki. We will also check if surfing is possible in the area as someone told us that its waves are fit for surfing)," he said.
Silaki is a heart-shaped islet with about 10-hectare land area. It has 89 households with 376 population.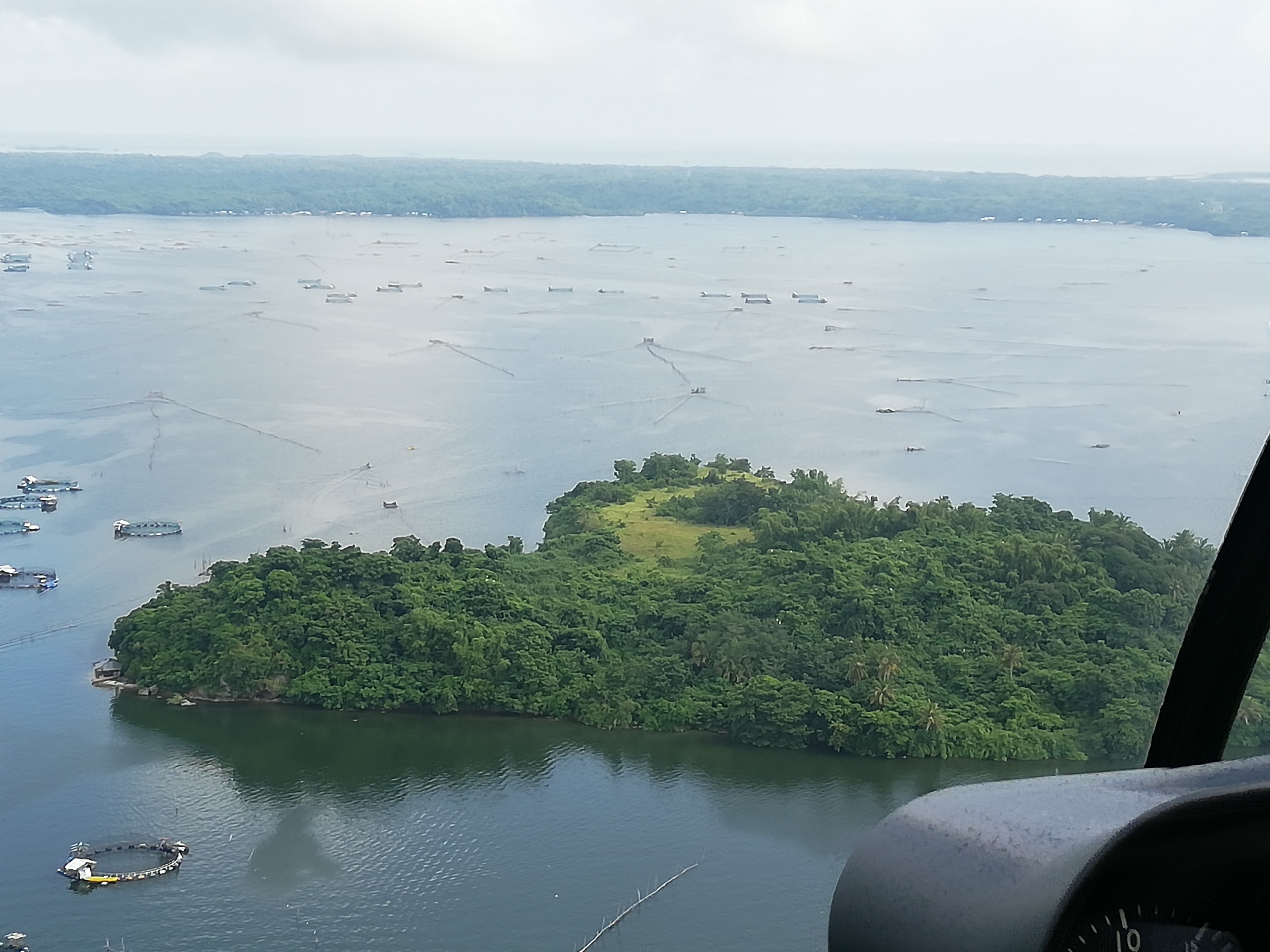 Their source of electricity comes from solar energy and generator. (PNA)