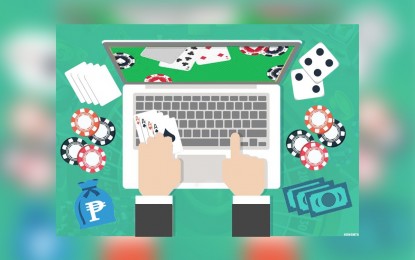 MANILA – The Philippine National Police (PNP) on Monday cited the need for a comprehensive database of foreign workers of Philippine Offshore Gaming Operators (POGOs) to help address crime incidents hounding the industry.
"Nakita namin na nahihirapan ang ating kapulisan (We have seen that our police is struggling) because we lack the records of the foreigners coming in our country to work at POGO companies here. We really need to engage (our) Bureau of Immigration so we would know who are the Chinese nationals coming to our country, as well as their classification," PNP chief, Gen. Rodolfo Azurin Jr., told reporters in a press briefing at their headquarters in Camp Crame, Quezon City.
The PNP chief said it would also be better if they will be given a copy of records of Chinese nationals who come from other countries outside of China, as well as a list of legitimate POGO operators in the country.
"So these are the things that we need to look into so that it will be easier for us to investigate when there are related cases involving POGO employees," he said.
For now, Azurin ordered the deployment of more cops in the vicinity of POGO establishments in the cities of Parañaque, Pasay, and Makati.
"As a matter of fact, part ng mga nagpapatrolya doon came from the NHQ (national headquarters), yung ating mga reserve force para makatulong sila sa police presence and visibility po sa area po nila (As a matter of fact, part of those patrolling there came from the national headquarters, our reserve force, so they can help with police presence and visibility in their area)," said Azurin.
The additional manpower sent to National Capital Region Police Office (NCRPO) will be used to augment the Southern Police District (SPD) deployment composed of 368 personnel performing three-shifts, eight-hour tours of duty under the S.A.F.E. (Seen, Appreciated, and Felt by the people through Extraordinary actions) NCRPO program.
PNP spokesperson, Col. Jean Fajardo, meanwhile, said the police force is also coordinating with POGO officials to address the concern.
Data from the PNP showed there were already 27 kidnapping cases reported in the country this year. Fifteen of these cases are POGO-related, 11 are "traditional kidnappings" and one was "casino-related."
Fajardo said POGO-related kidnappings involve the abduction of workers, usually Chinese nationals, by fellow POGO workers for failing to pay "debt."
"Upon arrival (in the Philippines), their passports are confiscated and they will be confined (by their superiors) in an area. And when they fail to pay for travel, which is supposed to be all expenses paid, or found stealing from games proceeds, they are detained and tortured. They will only be released only if their family pays," she added.
The 15 POGO-related kidnappings so far recorded this year already exceeded the 12 POGO-related kidnappings reported for the entire year of 2021, based on the PNP's latest data.
"The possibility of deploying fixed mobile and foot patrol in the vicinity of POGO establishments is being considered to make sure we will lessen, if not totally stop, POGO-related abduction cases," said Fajardo.
In Metro Manila, Fajardo said National Capital Region Police Office chief, Brig. Gen. Jonnel Estomo, has "already begun coordinating with the POGO establishments."
"(This is meant) to identify the possible suspects and probable victims to prevent similar incidents (POGO-related kidnappings) in the future," said Fajardo. (PNA)