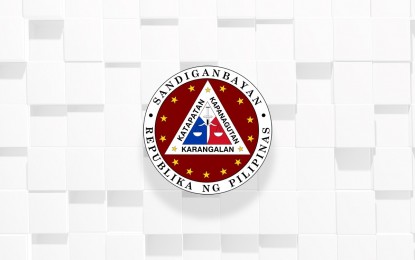 MANILA – The Sandiganbayan has convicted a former Maguindanao town mayor and two others on graft charges and sentenced them up to seven years in prison for their part in irregularities in a PHP5- million municipal water project in 2011.
The anti-graft court 5th Division, in its decision dated Sept. 9, found former Northern Kabuntalan municipality mayor Datu Umbra Bayam Dilangalem, municipal accountant Rahima A. Ali, and municipal treasurer Kabiba A. Mael guilty of giving unwarranted benefits to a private firm, FFJJ Construction, in a contract for the town's Small Water Impounding Project.
Prosecutors questioned why the accused authorized full contract price payment of the project even before the construction started as under government procurement rules no time should full payment be made prior to the completion of a project.
Dilangalen claims the charges were instigated by his political rivals and admitted that the contractor did not ask for full payment after the signing of the contract. He likewise denied that he allowed the full payment on account of familiarity with the contractor.
The project was subsequently completed in March 2012.
The court, in sentencing the three to imprisonment of six to seven years in prison, said it is "unconvinced" by the mayor's claim that he did not know the rules governing the disbursement of public funds.
"As pointed out by the prosecution, he (mayor) disregarded the stipulation in the contract -- that he himself signed as then mayor and representative of the municipality -- regarding the amount of initial payment that could be advanced to FFJJ Construction."
The illegal full advance payment, the tribunal said, "manifests patently fraudulent and dishonest purpose to do moral obliquity or conscious wrongdoing for some perverse motive or at the very least want of even the slightest care with conscious indifference to consequences." (PNA)