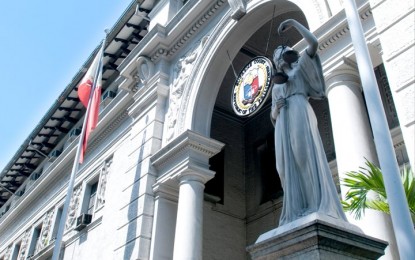 MANILA – The Supreme Court (SC) and courts in the National Capital Region (NCR) and in all cities with local testing sites for this year's Bar examinations will be closed on Nov. 9 and 16 to allow workers to render service during the exam period.
In a notice recently published, the SC will suspend all its sessions from Nov. 5 to 22, on the deployment dates of the bar personnel in the local testing centers "to enable the court to direct its main resources, time, and work towards the holding of the 2022 Bar examinations."
All officials, staff, and employees of all courts who will be deployed and will render service during the preparations, actual conduct of the Bar examinations, and post-Bar examinations are considered to be on official time for the duration of the said deployment to enable them to focus on their bar examinations-related work unencumbered by other court-related tasks, it added.
Associate Justice Benjamin S. Caguioa had requested the suspension of SC sessions in November and similar measures for other affected courts last August noting that a significant number of the court staff and employees, as well as physical resources of the courts, will be deployed.
The Supreme Court on Monday said the 2022 Bar examinations shall be held in 14 local testing sites across the country to be conducted on Nov. 9, 13, 16, and 20. (PNA)