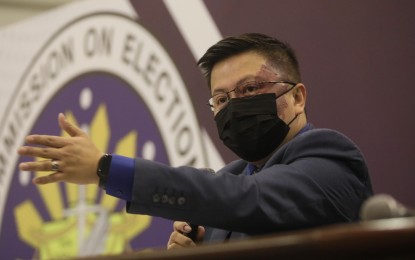 MANILA – Several teams from the Commission on Elections (Comelec) will go to the province of Maguindanao starting Wednesday to prepare for the plebiscite scheduled on Saturday.
In a statement on Tuesday, acting Comelec spokesperson John Rex Laudiangco said the teams will be in the province from Wednesday to Friday.
There are 508 barangays involved in the plebiscite on Sept. 17 with 818,790 registered voters.
The area has 4,601 established precincts, 1,669 clustered precincts, and 467 voting centers.
Laudiangco reminded residents that the voting will start at 7 a.m. until 3 p.m.
"We expect Plebiscite Results within September 18, 2022. As to the time, that is dependent on the transmittal of the Plebiscite Returns (from the Plebiscite Committees) to the Plebiscite Board of Canvassers," he said.
The plebiscite will divide the province of Maguindanao into two districts and independent provinces -- Maguindanao del Norte and Maguindanao del Sur.
In 2021, former President Rodrigo Duterte signed Republic Act No. 11550 which allowed the plebiscite to ratify the province's division.
The Maguindanao provincial government has allotted PHP89.1 million for the holding of the plebiscite. (PNA)