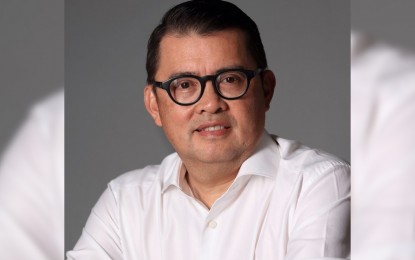 MANILA – Go Negosyo founder Joey Concepcion said businesses remain optimistic that the Philippine economy will grow this year despite inflation woes and depreciating peso.
During the Pandesal Forum Tuesday, Concepcion said the faster pace of increase in prices in commodities and the weaker local currency is not a problem unique to the Philippines.
"When we look at the Philippine economy, we are in the middle of these whole economic challenges. It's not only the Philippines that is only affected; it's the rest of the world," he said.
Concepcion, who is also the Private Sector Advisory Council lead for jobs, said these challenges were effects of the Russia-Ukraine war, and the impacts on the Philippine economy are expected to persist until next year.
He said due to the tension between Russia and Ukraine, prices of wheat and oil have skyrocketed due to shipment constraints. Prices of other commodities have also followed suit.
"What America has done was basically to start curbing inflation. As you know, Americans want to tame inflation right away by increasing interest rates. What happens there when you increase your interest rates aggressively, the dollar will become much stronger," he said. "All other countries lost value of their currencies."
Concepcion said while Filipinos working in the Philippines are "losing" due to inflation and impacts of weaker peso, overseas workers are gaining from a stronger dollar "because now, they can remit more money to their families in the country".
"What is the future? This can last until next year. We just have to ride it. We have ridden a lot of crises in the past –inflation, financial crisis, the real estate crisis in America… MSMEs (micro, small and medium enterprises), medium and large corporations will have to ride it. I'm still optimistic that the Philippines will still grow this year," he added. (PNA)