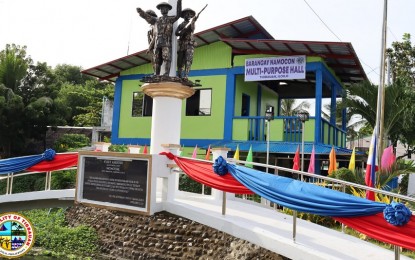 ILOILO CITY – The municipal government of Tigbauan in Iloilo is offering a guided tour to call attention to its historical landmarks as a way to bolster its tourism industry.
"It is our first time to celebrate this kind of activity to promote and help our tourism sites attract attention of possible guests and tourists within the region. The Tigbauanons if they participate would appreciate more the historical value and significance of the landmarks and sites," said Phoebe M. Torrico, Tigbauan Supervising Tourism Operations Officer, in an interview on Tuesday.
The Tigbauan Open House guided tour is part of the Tourism Month celebration this September.
It will cover selected sites on Sept. 20 and 27 starting with the town's municipal hall to brief guests on the services made available by the local government.
The tour will then proceed to the St. John of Sahagun Parish church, Panay War dead memorial, monuments of local heroes, Fish World Museum at the Southeast Asian Fisheries Development Center, Bearland Paradise Resort, Solymar Resort, Sol Y Mar Eco-Farm, Panay Landing Memorial and the marker of the First Ambush in the Southern District of Panay.
The National Historical Institute of the Philippines (NHIP) has mounted a marker at the Landing Memorial in Barangay Parara to recognize its significance in the country's history.
It is where the American forces landed on March 18, 1945 to help liberate the island of Panay and the country from the Japanese forces, Torrico said.
The First Ambush in the Southern District of Panay happened in Barangay Namocon on Sept. 2, 1942 where guerilla forces converged and ambushed 11 trucks of the Japanese forces that were on their way to Antique.
"We would like to emphasize that Tigbauanons should be proud of the heroism and gallantry of our forefathers as we enjoy the freedom and liberty that we have now," Torrico added.
The historical landmarks were visited by few guests; around 30 tourists in a quarter were recorded to have coordinated with their office for a visit.
To reinforce their knowledge of history, the office decided to integrate them with other tourist attractions in the municipality.
The scheduled tour is limited to 10 slots per day. A regular open house may be considered if the feedback is positive, she added.
"If there are tourists from the city they can come and visit Tigbauan because it very accessible and proximate to the city proper," the tourism officer added.
The two-day dry run will serve as a gauge of whether this guided tour will be conducted regularly. (PNA)