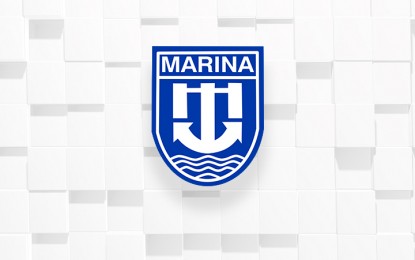 MANILA – The Maritime Industry Authority (MARINA) has completed a pre-forum on marine environment protection in preparation for the 2nd Marine Environmental Protection Forum slated for this month.
In a media bulletin on Tuesday, MARINA said the pre-forum -- led in cooperation with the Shipyards Regulations Service and the World Wildlife Fund for Nature Philippines -- helped align relevant port authorities on the science of marine plastic litter and its impact.
The event also raised awareness of the policies and programs of the Department of Science and Technology, Cebu Ports Authority (CPA), the Philippine Fisheries Development Authority, and other relevant authorities.
It also allowed for the discussion and the finalization of the Nationwide Action Plan on marine litter.
"The rapidly increasing amount of marine litter, including the plastic litter and microplastics, is now a serious environmental problem seen at a global scale," it said.
The virtual pre-forum was opened on Friday by MARINA Deputy Administrator for Operations Nannette Villamor-Dinopol, followed by a presentation on plastics and marine litter by Ateneo De Manila emeritus professor Fabian Dayrit.
Other topics discussed during the event included "innovation works for the people," addressing marine plastic litter in the Philippines through research and development, CPA's marine environment protection initiatives on marine plastic litter, and a workshop to discuss and draft the "Strategic Action Plan for Maritime Plastic Litter."
The 2nd Marine Environmental Protection Forum is scheduled to be held on Sept. 23 through a hybrid face-to-face arrangement.
In September last year, MARINA held the first Marine Environment Protection Forum in celebration of the 2021 National Maritime Week and the Maritime and Archipelagic National Awareness Month.
The forum was held to help identify the common environmental challenges facing the domestic shopping sector and to achieve a healthy marine environment. (PNA)