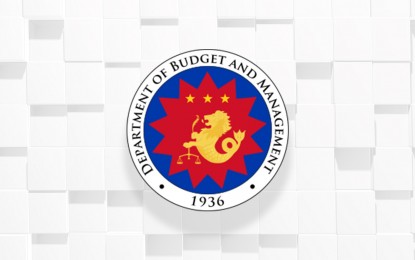 MANILA – Proper procurement is an "essential" part of any government institution and a "deciding factor" in the delivery of the government's service to the public, a Budget official said.
Budget Secretary Amenah Pangadaman made this remark during the inaugural meeting of the Government Procurement Policy Board (GPPB) at the Philippine International Convention Center (PICC) in Pasay City on Monday.
Pangandaman, who concurrently serves as GPPB chairperson, said proper procurement should be guided by three overarching principles –bureaucratic efficiency, transparency, and service to the people.
"First, it ensures the efficient implementation of government programs. Second, proper procurement can generate savings for an institution–something very important considering our limited fiscal space due to the pandemic . . . Third, proper and transparent procurement also contributes to trust in government institutions and the administration," she said in a statement.
She also cited the agency's procurement during the tenure of former Budget Secretary, now Finance Secretary Benjamin Diokno as an example of the advantages of proper procurement.
"Under the capable leadership of then DBM Secretary Diokno, we reported procurement savings of PHP18.3 billion in 2018, which we were able to compute by comparing actual award costs with the approved budget of the contract or project cost estimates for foreign-assisted projects," she said.
Pangandaman earlier assured that her agency is taking steps to ensure that the procurement processes in the government, particularly the Budget department's Procurement Service and GPPB, are more transparent.
GPPB Executive Director Rowena Candice Ruiz, meanwhile, acknowledged the presence of the current members of the GPPB as well as other representatives who met face-to-face for the first time after two years of online meetings.
"We are overwhelmed by your presence. It shows to us your unwavering commitment to making sure that procurement policies are not only streamlined, simple but also very responsive to the changing times," Ruiz said.
The GPPB meeting pooled together the 15 members of the board to set out the guidelines and parameters within which the body will operate towards regulating procurement by all government agencies.
Other members of the GPPB are Diokno, National Economic Development Authority Secretary Arsenio Balisacan as alternate chairperson, Vice President and Education Secretary Sara Duterte, Energy Secretary Raphael Lotilla, Health Officer-in-Charge Maria Rosario Vergeire, Information and Communications Technology Secretary Ivan John Uy, Interior Secretary Benjamin Abalos Jr., Defense Officer-in-Charge Jose Faustino Jr., Public Works Secretary Manuel Bonoan, Science and Technology Secretary Renato Solidum Jr., Trade Secretary Alfredo Pascual, Transportation Secretary Jaime Bautista, Philippine Space Agency Director General Joel Joseph Marciano Jr., and Private Sector Representative Dr. Fiorello Estuar.
The GPPB is an independent inter-agency body created by Republic Act No. 9184, which operates to protect national interest in all matters affecting public procurement. (PNA)