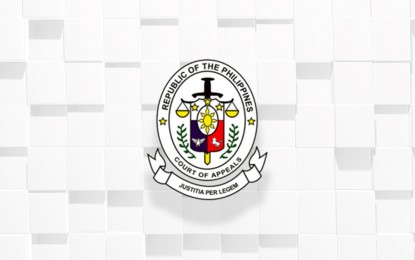 MANILA – The Court of Appeals (CA) upheld the decision of the Office of the Ombudsman imposing a six-month suspension against a human resource management officer of the Aurora provincial government for enforcing policies that caused undue delay in the processing of employees' loan applications.
In a decision dated Sept. 7, the appellate court turned down the petition filed by Jude Carmelo Q. Fulgar questioning the Ombudsman's Feb. 21, 2018 decision against him.
The Ombudsman found Fulgar guilty of conduct prejudicial to the best interest of the service when he unilaterally imposed the additional requirement of securing clearances from the Ombudsman and the Civil Service Commission (CSC) before processing loans applications of employees with the Government Service Insurance System (GSIS), Landbank of the Philippines and the Development Bank of the Philippines (DBP).
The Ombudsman, however, dismissed other administrative charges against Fulgar for grave abuse of authority or oppression, gross neglect of duty, and inefficiency and incompetence in the performance of public functions.
In junking Fulgar's petition, the court said he "ought to know the bounds of his duties yet he unilaterally imposed a requirement not sanctioned by law".
Fulgar's actions, the CA said, have put "undue physical and financial burden" on loan applicants who out of need, "had no choice but to travel from Aurora to Manila and vice versa to secure unnecessary clearances from the Ombudsman and the CSC".
"Greater damage comes with the public's perception of corruption and/or incompetence in the government. Such perception becomes more acute when a public officer delays or imposes undue burdens and requirements on the availment of benefits and privileges available to ordinary citizens as a lifeline in times of gravely pressing need," the CA added. (PNA)