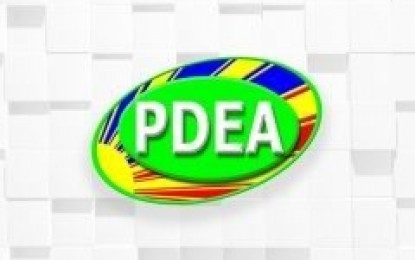 MANILA – The Philippine Drug Enforcement Agency (PDEA) arrested three suspected drug pushers, including a police officer, and seized close to PHP30,000 worth of shabu in Cagayan as part of the strengthened anti-drug campaign of the administration of President Ferdinand "Bongbong" Marcos Jr.
In a report released Wednesday, PDEA said members of its regional office in Cagayan Valley arrested Cpl. Gomer Dacnas, 30, assigned at the Station 12 of Quezon City Police District (QCPD); Jenwin Mencero, 30; and Joseph Ganab, 31 in an operation along Zone 4 Agusan Extension in Barangay Cang Sur, Tuguegarao City, Cagayan last Aug. 29.
The suspects yielded around 3.61 grams of shabu worth PHP29,909, four mobile phones, boodle money, and a pickup vehicle.
Dacnas has been under surveillance and is included in the PDEA's high-value target roster.
The operation was prompted by a tip-off provided by informants on the illicit activities of Mencero in Tuguegarao City and nearby communities.
The suspects are now detained at the PDEA regional headquarters and are facing charges for violation of Republic Act 9165 or the Comprehensive Dangerous Drugs Act.
Meanwhile, the seized drugs were turned over to the PDEA forensic unit for chemical analysis and safekeeping. (PNA)