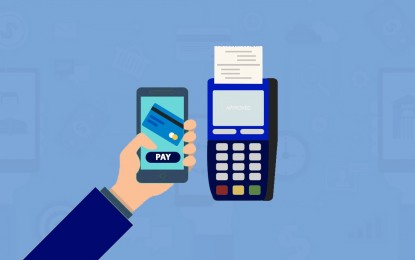 MANILA – The Department of Budget and Management (DBM) is well within the timeline of drafting the implementing rules and regulations (IRR) of Executive Order (EO) 170, which mandates the adoption of digital payments for government disbursements and collections.
E0 170, signed by former President Rodrigo Duterte on May 12, recognizes that the adoption of digital payments will facilitate the expedient distribution of financial assistance to beneficiaries.
"The IRR has been crafted and it's been prepared by the agencies and now, it's undergoing consultation. So hopefully, in a few weeks, we'll have the IRR. And we'll push for the digitalization," Budget Secretary Amenah Pangandaman told senators during the Development Budget Coordination Committee Briefing on Wednesday.
Pangandaman also revealed that the DBM has allocated PHP12.47 billion for the transformation and digitalization of government processes and transactions under the proposed 2023 national budget, citing the importance of developing Information and Communications Technology (ICT) in the new normal.
"For 2023, we have a total budget for ICT and digitalization, PHP12.47 billion. This is across the national government agencies. And for the 2023 budget, we included a section on digital payments of government financial transactions. This is related to Executive Order No. 170 signed by then President Duterte – The Adoption of Digital Payments for Government Disbursements and Collections," she said.
Of this amount, Pangandaman said the Department of Information and Technology (DICT) will receive the largest share amounting to PHP4.24 billion for its ICT systems and infrastructure development.
Meanwhile, the Department of Finance comes second with PHP3.56 billion, which is seen to help improve revenue collection.
Digitalization of government processes and transactions was discussed by several senators and the government's economic team as the transformational program will surely afford many Filipinos quick and responsive service delivery.
EO 170 recognizes that the Covid-19 pandemic has highlighted the benefits of utilizing digital payment services across various sectors, as it enabled a fast, convenient, secure, and transparent mode of delivering government services and transacting business.
Under the EO, "all departments, agencies, and instrumentalities of the government, including state universities and colleges, government-owned or -controlled corporations, are directed, and local government units (LGUs) are enjoined to adopt digital payments for their respective disbursements and collections."
All covered agencies must utilize safe and efficient digital disbursement in the payment of goods, services, and other disbursements, including the distribution of financial assistance, as well as in the payment of salaries, wages, allowances, and other compensation to employees.
For government collections, all covered agencies are mandated to offer a digital mode of collecting payments for taxes, fees, tolls, and other charges and impositions. It is understood that this Order does not foreclose the acceptance of cash and other traditional modes of payments. (PNA)