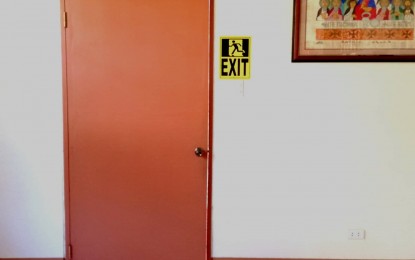 DUMAGUETE CITY – The Department of Labor and Employment (DOLE) in Negros Oriental has ramped up its inspection of government and private entities and establishments to ensure the safety and well-being of people in their workplaces.
Kenric Villaluz, senior labor and employment officer of the DOLE-Negros Oriental, told the Philippine News Agency on Wednesday that this is in line with Republic Act 11058 or "An Act Strengthening Compliance with Occupational Safety and Health Standards and Providing Penalties for Violations thereof" (OSH Law).
"These workplaces must comply with requirements stipulated by the OSH law to provide safe working conditions for employees, more than ever now in the midst of the Covid-19 pandemic," Villaluz said in mixed English and Cebuano.
He said that following the easing of the border and other quarantine restrictions, both the government and private sectors have allowed employees to return to work in person.
The DOLE intensified its inspection of these workplaces to ensure that requirements such as the putting up of fire extinguishers, exit plans, and ramps for persons with disabilities, among others, are in place.
Other requirements also include a safety officer and a first-aid responder, among others, Villaluz said.
OSH training is also offered regularly by the DOLE as mandated by law.
Records at the DOLE field office here showed that as of Sept. 13, top labor violations included non-payment and/or non-remittance of benefits such as PhilHealth, Social Security, and other similar coverages; basic wage pay; holiday and overtime pay; the absence of safety officers and first aiders; no fire safety inspection certificates; and other OSH requirements, among others.
The top violators, Villaluz said, were from the retail, tourism-related, education, and construction industries. (PNA)