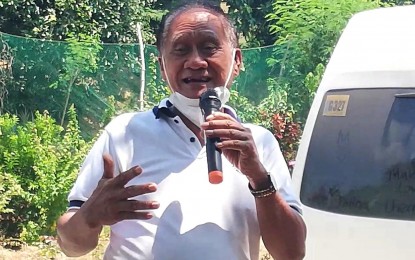 FLORA, Apayao – Two barangays here have been reaping the rewards brought by the government's National Task Force to End Local Communist Armed Conflict (NTF-ELCAC), an official said Wednesday.
Flora Mayor Rodolfo Juan said the benefits being enjoyed by Barangays Upper Atok and Malayugan came courtesy of the NTF-ELCAC's Support to the Barangay Development Program (SBDP), a hallmark program with the end goal of bringing development to former insurgency conflict-prone and geographically isolated communities.
The SBDP budget goes directly to local government units from the Department of Budget and Management.
Juan said livelihood activities and assistance are also provided by government agencies like the Department of Trade and Industry, Technical Education and Skills Development Authority (TESDA), and the Department of Agriculture, among others.

"The convergence of the national government, provincial and municipal governments for the 'ELCAC barangays' is effective... There are several livelihood activities and training including supplies that help the people create an opportunity to earn a living," he said.
He said the TESDA is set to distribute tools for agricultural production in Upper Atok on Thursday as a continuation of the agency's support to the "ELCAC barangays."

Apayao used to be a stronghold of the Communist Party of the Philippines-New People's Army (CPP-NPA) in the 1980s and early 1990s, particularly the Marag Valley known as the site of several encounters and firefights between government forces and the terrorist group.

The CPP-NPA is listed as a terrorist organization by the United States, the European Union, the United Kingdom, Australia, Canada, New Zealand, and the Philippines.
The National Democratic Front was formally designated as a terrorist organization by the Anti-Terrorism Council on June 23, 2021, citing it as "an integral and inseparable part" of the CPP-NPA created in April 1973. (PNA)