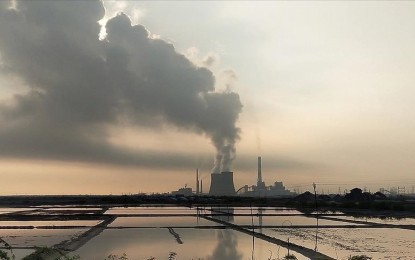 BRUSSELS – The European Commission on Wednesday proposed a mandatory 5 percent reduction in electricity consumption during peak hours to ease the bloc's dependence on Russian gas.
"We're still confronted with a profound mismatch between supply and demand on the energy markets," Frans Timmermans, the EU Commission's executive vice president in charge of green transition, told reporters at a news conference.
Timmermans revealed the details of the European Commission's proposals on reforming the bloc's energy market that Ursula von der Leyen, the EU institution's president, has already outlined earlier on Wednesday in her "State of the European Union" speech.
He accused Russia of "weaponizing energy" and "manipulating our energy market."
This leads to "increasingly unbearable energy bills" and "pushing businesses to the brink of collapse and letting families go cold," according to Timmermans.
He said the "pre-war situation with abundant cheap fossil fuel" is not coming back and the European energy markets must adapt to a new reality.
Timmermans explained that the European Commission proposes a mandatory 5 percent reduction of electricity consumption in peak hours with an aim to eventually lower it to 10 percent.
This way, "we avoid using the most expensive gas-fired power plants and bring down the price of energy," he further said.
Timmermans underlined that the bloc has already managed to lower gas imports from Russia from last year's 40 percent to 9 percent, but a further reduction in gas consumption "is fundamental to the success to tackle this energy crisis" and to make the bloc "immune to Russia's blackmail."
Taxing energy companies
The European Commission also proposes a temporary revenue cap on "inframarginal" electricity producers who generate electricity with considerably lower cost, such as renewables, nuclear, and lignite.
If a company has revenue above the cap of €180 (USD180) per megawatt hour, it will be obliged to pay the extra profit to member states who can help households and businesses.
According to the EU executive body's estimations, the tax will result in over €140 billion (USD140 billion) support to ease the consequences of the energy crisis.
The EU will also demand a temporary solidarity contribution from fossil fuel companies.
The businesses in the oil, gas, coal, and refinery sectors must pay a profit that is above a 20 percent increase compared to the average of their profits in the past three past years.
The EU Commission will also allow state support for utility companies and cost-regulated energy prices. (Anadolu)