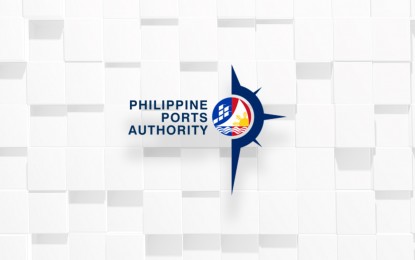 MANILA – The Philippine Ports Authority (PPA) will push for greener and more sustainable port operations as the host of the 2022 National Maritime Week.
In a statement on Thursday, PPA Officer-in-Charge General Manager Francisquiel Mancile said the celebration, from Sept. 19 to 26, will include a webinar on green ports and shipping, a vlog-making contest, and a national coastal clean-up drive.
"Two PPA ports, namely Cagayan de Oro and Batangas, have been conferred compliant with the Green Port Award System—a program developed by the APEC Port Services Network—which is proof of the authority's commitment to attaining sustainable port operations," Mancile said.
The celebration will also include the dressing and simultaneous blowing of horns for ships docked at any PPA ports, and a bloodletting drive.
"We are with high hopes that this year's celebration will bring enough impact to the public and stakeholder's awareness of sustainable port operations, which is parallel to the directive of the President to maintain a port industry at par with global standards and best practices," he said.
Aside from being better for the environment, he said sustainable ports also result in lower logistics costs—another benefit to the public.
As the lead agency of the celebration, the PPA and its 25 port management offices will also hold tree planting, sports festival, photography contest, Zumba, virtual maritime photo exhibition, equipment and art exhibition, a basic port operations seminar, feeding program, karaoke challenge, recycled art competition, and a Covid-19 vaccination drive.
On the other hand, attached and line agencies of the Department of Transportation (DOTr)—including the Maritime Industry Authority (MARINA), the Philippine Coast Guard (PCG), and the Cebu Port Authority (CPA) –will co-lead with other maritime community partners for the celebration.
The National Maritime Week is an annual celebration that began through Proclamation No. 866 series of 1996 signed by then President Fidel Ramos.
The event is to support the unrestricted development of the local maritime industry in response to the need for a "strong and outward-looking" maritime policy. (PNA)