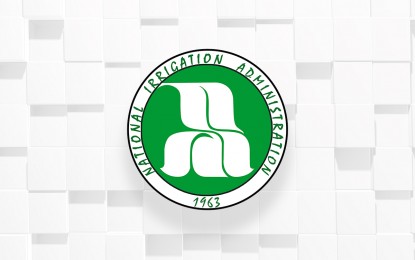 CITY OF SAN FERNANDO, Pampanga – At least 342 Nueva Ecija and Bulacan farmers will benefit from the three solar-powered water pump projects of the National Irrigation Administration – Upper Pampanga River Integrated Irrigation Systems (NIA-UPRIIS).
The newly-installed solar-powered water pump projects, part of the agency's effort to modernize the irrigation system, are located in Gapan City, Nueva Ecija, and in the towns of San Miguel and San Ildefonso, both in Bulacan.
"The installation of solar-powered pumps is part of the agency's thrust to foster proficiency and resiliency for proficient irrigation service through innovations and modernization," NIA-UPRIIS department manager Rosalinda B. Bote said in a social media post on Friday.
The use of innovative solar pumps helps reduce the cost of inputs for farmers as it implores cost-effective alternative power sources, Bote said.
The Gapan City solar-powered water pump project, which will irrigate 159 hectares of farmland, will benefit 98 members of the Marelo Farmers Irrigators Association (IA).
In San Miguel, Bulacan, the solar-powered water pump that will cover 256 hectares will help 156 farmer-beneficiaries.
In San Ildefonso, Bulacan, the solar-powered water pump will cover 208 hectares tilled by the Sta. Catalina Bata Matanda IA that would benefit 88 farmer-beneficiaries and their families.
Last year, the NIA-UPRIIS has unveiled two solar-powered pump projects in Barangay Pulo, San Isidro, and Barangay San Josef, Peñaranda, both in Nueva Ecija.
These projects will assure year-round irrigation to upland areas that used to be supplied through costly diesel-fueled water pumps. (PNA)