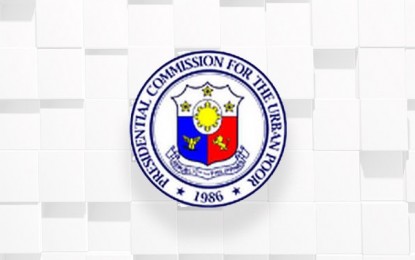 MANILA – The Presidential Commission for the Urban Poor (PCUP) on Friday clarified that the "unutilized" funds of the Oplan LIKAS (Lumikas para Iwas Kalamidad at Sakit) program had been returned to the Department of the Interior and Local Government (DILG).
In a statement, PCUP chairperson Undersecretary Elpidio Jordan Jr. noted that funds allotted for the program are now with the DILG after the period for its distribution lapsed due to unavoidable delays.
Established in 2011, the program aims to relocate roughly 120,000 informal settler families (ISFs) from danger areas along major waterways in Metro Manila.
Jordan said the funds were initially intended for more than 11,000 relocated families formerly residing in danger zones in Metro Manila following the impact of Tropical Storm Ondoy.
Out of this number, only about 3,000 families were able to receive financial aid worth PHP18,000 each.
He added that the funds were initially disbursed by the Department of Social Welfare and Development (DSWD) but following the closure of the agency's project-based office, the financial assistance was reverted back to the DILG.
The funds were later transferred to the PCUP and National Housing Authority (NHA) for distribution.
Jordan noted that the distribution process faced long delays as the DILG had a hard time finding the right agency to disburse the relocation assistance, as well as the imposition of the election ban for the 2016 national elections and eventually the advent of the coronavirus pandemic in 2020.
In 2016, the DILG transferred PHP214.806 million to the PCUP for proper disbursement of the PHP18,000 interim shelter funds targeted for 11,367 qualified informal settler families (ISFs) residing in danger zones.
However, after President Rodrigo Roa Duterte assumed power, the finalization of the implementing rules and regulations (IRR) took a long time and was only released the following year, with the DILG only able to provide a list of the first batch of qualified beneficiaries numbering 66 out of the more than 11,000 in December 2017.
Jordan said it was only during "the following year" when the PCUP, under a new leadership, was able to start the disbursement of the interim shelter allocation which reached only 3,249 awardees and the utilization of PHP58,482 from the program's funds.
Jordan said the PCUP is now processing the reversion of PHP26 million from the first tranche of unused funds.
The commission has also returned the PHP119.606 million of the second tranche on March 21, 2019 to the Bureau of Treasury as stipulated in the memorandum of agreement signed by both agencies. (PNA)