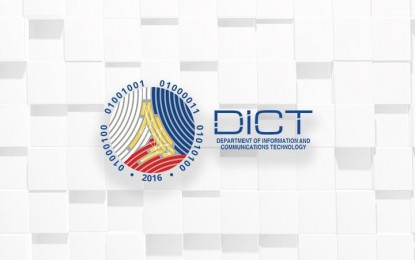 MANILA – The Philippines and Singapore have agreed to a partnership on digital cooperation through the recent signing of a memorandum of understanding (MOU) between the Department of Information and Communications Technology (DICT) and Singapore's Ministry of Communications and Information.
In a media bulletin on Friday, DICT Secretary Ivan John Uy said the country is ready to welcome foreign investors following advancements in digitalization and integration of e-governance.
"The signing of the MOU comes at the most opportune time as the DICT is currently in the process of establishing common digital and data standards that need to be in place across the government," Uy said.
He added that the DICT is deploying "data harmonization" to ensure interoperability across different relevant institutions and organizations.
"We consolidate data by deploying Application Programming Interface and generating the necessary data for one government approach in terms of citizen-centric services. The government portal is currently in place and it's still being improved further to improve government transactions," he said.
As part of President Ferdinand "Bongbong" Marcos Jr.'s marching order, he said the DICT will "aggressively improve" connectivity across the country's over 7,000 islands and cement its position as the next 'hyperscaler' hub in Asia.
He highlighted recent improvements in the country's telecommunications infrastructure such as the launch of PLDT's subsea Jupiter cable system that increased its international capacity from 20 terabits per second (Tbps) to 60 Tbps.
"With that kind of connectivity, where else can you work? In your beach wear while enjoying piña colada under a coconut tree. I think that's the best environment to work in. Welcome to the Philippines!" he said.
During Marcos' state visit to Singapore from Sept. 6 to 7, the two countries agreed to collaborate in areas of digital connectivity, scam calls and text messages, personal data protection, emerging technologies, digital government, and cybersecurity.
This includes the signing of an MOU between the National Privacy Commission (NPC) and Singapore's Personal Data Protection Commission to reaffirm and promote exchanges in personal data protection and trusted cross-border data flow. (PNA)