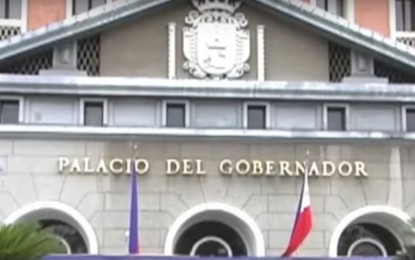 MANILA – A total of 24 top officials of the Commission on Elections (Comelec) got new assignments in a revamp.
In a four-page memorandum released on Friday, Comelec chairperson George Erwin Garcia ordered the transfer of several ranking officials of the poll body and the designation of new department heads.
"In the exigency of public service, please be informed that the following personnel are either reassigned to indicated stations or designated to indicated as heads of offices or ad hoc bodies," Garcia said in the memorandum dated September 15.
Under the memorandum, Planning Department Director Esmeralda Ladra was reassigned to head the Internal Audit Department, replacing director Sittie Tawagon.
Tawagon, meanwhile, was designated as the new Procurement Management Department director, replacing Zita Buena Castillon who was reassigned as the new Planning Department chief.
On the other hand, Finance Services Department Director Maria Lea Alarkon has been designated as special assistant to the chairman.
Also given new positions are Law Department Director John Rex Laudiangco as the new Education and Information Department head; Education and Information Deputy Director Frances Arabe as the new Election and Barangay Affairs Department head; and Law Department's Abigail Llacuna as the new Education and Information Department deputy chief.
Those designated to the Omnibus Election Code Revision Project ad hoc panel are Executive Director Bartolome Sinocruz as overall head; Deputy Executive Director for Operations Teopisto Elnas and Deputy Executive Director for Administration Helen Flores, both as co-vice heads.
Named as heads of their respective ad hoc committees are director Allen Abaya, Revision of the Rules; director Maria Tangaro-Casingal, Amendments and Revision of Laws; director Celia Romero, Events and Activities Office and Alarkon, Procurement Monitoring and Compliance Group; director Elaiza David, Protocol and Liaison Office; lawyer Maria Theresa Yraola, Comelec Academy.
Llacuna was also named as head of the Marshals Office while lawyer Abigail Lilagan was designated as head of the Reports Project Office and Vina Zamora as head of the Safety Office. (PNA)