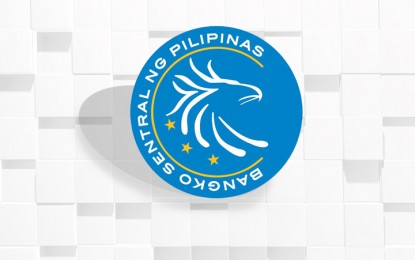 MANILA – Philippine monetary authorities have projected a larger deficit in the country's balance of payment (BOP) position this 2022 at around USD8.4 billion from the previous USD6.3 billion.
However, the 2023 forecast improved from a USD2.6 billion deficit to USD2.5 billion.
BSP Department of Economic Research (DER) chief Sittie Hannisha Butocan, in a virtual briefing on Friday, traced these changes to intensified external risks such as the weaker global growth prospects due to the elevated inflation rate and tightening monetary policies, rising oil prices in the global economy, continued economic slowdown in China, and the pressures from global food prices.
BOP refers to the summary of a country's total transactions with the rest of the world in a given period.
The current account (CA) projection was also adjusted from the USD19.1 billion deficit last June to USD20.6 billion.
BSP Department of Economic Statistics (DES) Senior Director Redentor Paolo Alegre Jr., during the same briefing, said the latest CA projection is the record-high if it materializes.
He said the highest CA deficit so far is USD19.6 billion as of the second quarter of 2022.
He traced the CA deficit to higher imports, which, he pointed out, are needed to increase the domestic economy's capacity to sustain its recovery.
"We shouldn't be too worried about current account deficits since we have enough buffers in the first place and structure factors such as remittances and BPO (business process outsourcing) revenue," he said.
Butocan said the weakening of the local currency, which registered another all-time low against the US dollar on Friday at 57.43, will have an impact on the BOP because it would entail both higher import bills and debt servicing.
"Now, to the extent that the weaker peso supports the demand for Philippine exports then this may help alleviate the widening trade deficit," she said.
Butocan said t the peso depreciation was an advantage to Filipinos benefiting from remittances being sent by overseas Filipino workers.
The BPO sector is also benefiting because "they may gain price competitiveness" as well as the tourism sector because foreign tourism will have a bigger value for their currency while they are in the Philippines, she added.
Butocan also noted that while the peso was currently trading at a 57-level against the US dollar, its year-to-date average was at 53.3 to a US dollar, within the 51-53 range approved by economic managers for this year.

"So any revisions in the exchange rate, of course, will be in discussion in the DBCC (Development Budget Coordination Committee). And any decision on the peso-dollar assumptions will be incorporated in our next BOP forecasting cycle," she said. (PNA)