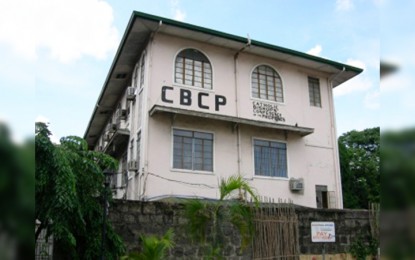 MANILA – The Catholic Church and the government will look to further strengthen their collaboration through a two-day convention next week.
According to church-run Radyo Veritas over the weekend, the meeting will be spearheaded by the Catholic Bishops' Conference of the Philippines - Episcopal Commission on Public Affairs (CBCP-ECPA) at the Diamond Hotel along Roxas Boulevard in Manila on September 19 and 20.
The government will have representatives from the Office of the President and Department of the Interior and Local Government, to be led by Presidential Chief of Staff Victor Rodriguez and Secretary Benhur Abalos, respectively.
The participants from the church are CBCP president Bishop Pablo Virgilio David, also the head of the Diocese of Caloocan; Imus Bishop Reynaldo Evangelista, CBCP-ECPA chair; and Rev. Fr. Jerome Secillano, CBCP-ECPA executive secretary.
Among the issues that will be discussed are the teachings of the church under the Second Plenary Council of the Philippines and the role played by the CBCP-ECPA in society.
The ECPA serves as a liaison body in conferences with the government; provides a forum for discussion regarding matters that affect Church-State relations; and represents the CBCP in public hearings conducted by the government on issues affecting Church-State relations, among others.
On the other hand, Rodriguez will discuss the topic "The Church and Marcos Presidency: Ways to Move Forward" on the first day of the meeting, according to the CBCP.
Dr. Jose Mario Maximiano, a Catholic scholar, educator, and author, will talk about "Planning and Prioritization in Crisis in the Philippines Socio-Political Context" while Abalos will tackle "Church and State Collaboration and Conscientious Engagement in Serving the Nation" on the second day.
David will celebrate the Mass to close the convention. (PNA)