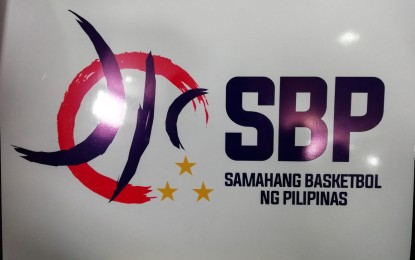 MANILA – William Raniel Navarro will not see action in the upcoming Korean Basketball League season after FIBA rejected an appeal from the Korea Basketball Association for a letter of clearance from the Samahang Basketbol ng Pilipinas (SBP).
SBP executive director and spokesman Sonny Barrios explained on Sunday that due to an existing contract between him and Gilas Pilipinas, the six-foot-six forward could not be cleared to join the Seoul Samsung Thunders.
Barrios added that Navarro can only be assigned to one team, the NorthPort Batang Pier of the Philippine Basketball Association (PBA), while with Gilas.
"Mr. Navarro has an existing contract to play for the national team, attend activities, practices, social, and business functions, and with his undeniable agreement be assigned to only and no other team or ballclub than his PBA drafting team, the NorthPort Batang Pier," Barrios said in a statement.
NorthPort selected Navarro second overall in the special Gilas round of the 2021 PBA Draft, giving the team the right for the player.
However, Barrios clarified that the SBP is not barring Navarro at all from playing overseas amid an ongoing exodus of Filipino players upon the introduction of the Asian Player Quota rule in the KBL and also the Japan B.League and the P.League+ and T1 League of Taiwan.
"The SBP respects players' rights to look for greener pastures. But players also need to respect agreements they have entered into with their teams," Barrios added. "The SBP does not intend to unduly prevent players from furthering their careers with other teams here or overseas. But it is a fundamental and ethical practice for players to honor their existing contracts with their mother teams."
He then defended the letter of clearance which was not granted to the KBA, saying, "The essence for the need for a letter of clearance is FIBA's policy of upholding the sanctity of an existing legally binding contract whenever the issue of the player transfer comes about so that proper order is maintained among all stakeholders."
However, at least one current Gilas player is not a fan of the SBP's decision not to allow Navarro from chasing his KBL dreams.
Australian National Basketball League rising star Kai Sotto said the SBP should stop keeping the players from playing overseas.
"I'm sorry but this is crazy. This has to stop. You got players who've been working hard and dreaming to play basketball at the highest level they can reach and we got our own people stopping us from achieving greatness," Sotto, currently signed with the Adelaide 36ers, said in a social media statement. "At the end of the day, one's success is 'everyone's'. So we have to help each other go up! Not down." (PNA)