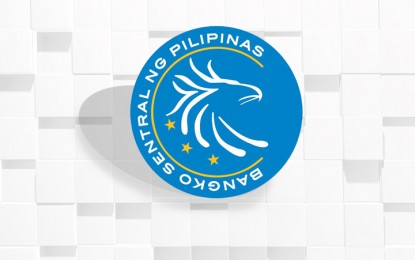 MANILA – Moody's Analytics forecasts a 50 basis points (bps) increase in the Bangko Sentral ng Pilipinas' (BSP) key rates when the policy-making Monetary Board meets on Thursday, projecting that authorities will now be considering demand pressures.
In a report on Monday, the unit of Moody's Corporation said among the major news from Asia this week will be the rate-setting meetings of several central banks namely the BSP, Bank of Japan, and Bank Indonesia.
It explained that while food and oil prices have eased, which in turn has slowed the rate of price increases in several countries, "eyes will be on what policymakers do now."
"As supply-side pressures dissipate, central banks will be weighing demand pressures in making their next moves," the report said.
BPS is the unit of measure used in finance to describe the percentage change in the value or rate of a financial instrument.
Inflation rate in the Philippines, for one, decelerated from its five-month hike to 6.3 percent last August after hitting 6.4 percent in the previous month, the highest since October 2018.
It exceeded the central bank's 2-4 percent target band since April when it accelerated to 4.9 percent due to upticks in the prices of oil in the international market and supply-side issues for meat products in the domestic market.
Average inflation to date stood at 4.9 percent.
BSP Governor Felipe Medalla earlier said forecast monthly inflation rate will peak either in October or November.
Thus, Moody's Analytics projects the Monetary Board to again increase the BSP key rates by 50bps by September 22.
"Although headline inflation moderated in August, core inflation rose to 4.6 percent year-on-year. Strong GDP (gross domestic product) growth, a product of improving domestic demand, gives BSP the space to tighten monetary policy," the report said.
Core inflation, which excludes volatile oil and food prices, accelerated to 4.6 percent in August from month-ago's 3.9 percent, bringing the year-to-date average to 2.9 percent.
Since May, BSP's key rates have increased by a total of 175bps, with monetary officials noting the continued recovery of the domestic economy as a leeway for the economy to address the impact of the rate hikes. (PNA)