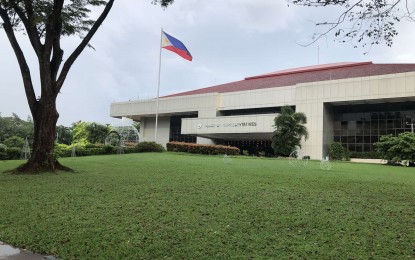 MANILA – A measure providing protection and incentives for freelancers has hurdled committee level at the House of Representatives.
During a hearing on Monday, the House labor and employment committee unanimously approved the consolidated version of House Bill 615, or the Freelance Workers Protection Act, authored by Pangasinan Rep. Christopher De Venecia.
The bill aims to promote the safety and well-being of freelance workers, specifically by mandating the provision of mandatory hazard pay and night shift differential pay.
It would also give freelance workers power to demand payment for services rendered through several legal channels, impose, civil penalties for unscrupulous hiring parties, and criminalize non-payment of compensation.
A freelance worker is defined in the bill as any person whether incorporated under the Securities and Exchange Commission (SEC), registered as a sole proprietor under the Department of Trade and Industry (DTI), or registered as self-employed with the Bureau of Internal Revenue, "hired or retained to provide services in exchange for compensation."
"I believe it's high time that we pass a measure that will now protect the critical mass of the creative industry, which is really the freelancers," De Venecia said.
Under the measure, any hiring party obtaining or retaining the services of a freelance worker shall execute a written contract with such freelance worker before said services are rendered.
The bill likewise provides a civil penalty of PHP50,000 to PHP500,000 for unlawful practices under the proposed law, which include paying the compensation due to the freelance worker later than 15 days after the date of payment of compensation stated in the written contract; or requiring as a condition of payment of compensation that a freelance worker accepts less than the specified contract price. (PNA)