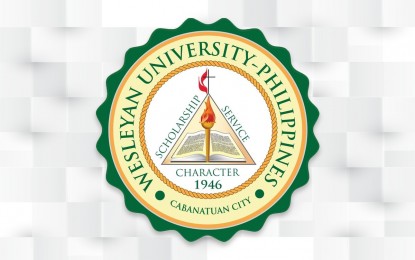 CABANATUAN CITY, Nueva Ecija – The first College of Medicine in this province has opened to accommodate students from the countryside, a ranking university official said Monday.
Wesleyan University-Philippines (WU-P) president Benjamin Turgano said it took about 10 years of planning and working before the medical program has finally been opened for enrollment this school year.
The WU-P College of Medicine is the second medical school in Central Luzon, the first being the Angeles University Foundation in Pampanga province.
Turgano said the support of the state-owned Paulino J. Garcia Memorial Research and Medical Center (PJGMRMC), headed by Medical Center chief, Dr. Huberto Lapuz, has played a big role in the realization of the program.
He said the quality of education the college offers cannot be negotiable, noting the standard the WU-P keeps for a long time.
"We have to do everything to ensure that the delivery of education here is a quality education, that we gather the best faculty members to do this," he said in an interview, adding they got a core of professors from the top-performing Saint Louis University-Baguio City and Pamantasan ng Lungsod ng Maynila.
De. Lawrence de Guzman, medical director of WU-P Hospital, said the professors, along with top university officials, particularly its vice presidents, have crafted together the faculty development plan for local professors or those coming from the province.
"This will enable them to become qualified lecturers for the College of Medicine," de Guzman said.
Aside from being more affordable, Turgano said a college of medicine in the province offers convenience to students living with their respective families.
"They have the moral support of their parents while studying kasi very demanding ang medical education. Talagang umaga't hapon, gabi, napupuyat 'yung bata kasi sa dami ng babasahin kaya malaking bagay na hindi siya mawawalay sa kanyang mga magulang na sandigan ng bata habang siya'y nag-aaral (because medical education is very demanding. Indeed, morning, afternoon, and evening, the students sleep late because of too many things to read that is why it is a big matter that they are not separated away from their parents who are their main support while studying)," he said.
To make its door widely open for students, the college is tapping local government units and private organizations for scholarship grants for indigent but deserving students.
The medical community, both at the national and local levels, welcomed this development, noting the need for more doctors both for preventive and curative treatment.
Dr. Maria Minerva Calimag, president of the Philippine Medical Association (PMA), said there are still many places in the country where patients have to ride boats and other difficult modes of transportation just to reach medical practitioners in the urban centers. (PNA)