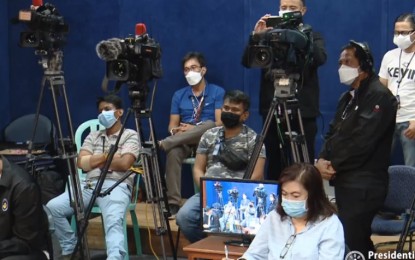 MANILA – The House Committee on Labor and Employment on Monday approved a bill that seeks to promote and improve the social and economic well-being of media workers, including their living and working conditions.
House Bill 454, in consolidation with House Bills 304, 1924, 2487 and 2801, also known as the Media Workers Welfare Act, seeks to ensure that media workers shall not receive less than the applicable minimum wage in their respective regions, and shall be entitled to overtime pay and night shift premiums.
Hazard pay shall also be given when they are required to report in dangerous areas and shall also be provided with basic safety gear as the situation requires.
Media workers shall likewise be covered by Social Security System, Pag-IBIG and the Philippine Health Insurance Corporation (PhilHealth).
Employers shall also provide media workers with additional mandatory benefits in the form of death benefit of PHP200,000; disability benefit of up to PHP200,000; and medical insurance of up to PHP100,000.
The measure also provides that media workers shall be deemed regular employees after six months from the start of employment, regardless of the nature of employment.
ACT-CIS Partylist Representative Jeffrey Soriano, one of the principal authors of the proposed measure, said the rights and welfare of media workers should be promoted as the country's right to information flourishes with aid from our media workers.
"However, while we have the privilege to be served with quality news at the expense of the said right, media workers are currently confronted with different risks and threats, sometimes even life and death situations," he noted.
But despite such invaluable sacrifices, he lamented that nowhere is there an enabling legislation that would codify the promotion of rights and welfare of media workers.
"So, this bill seeks to ensure that media workers are granted humane conditions of work, living wage and comprehensive benefits packages at par with the benefits enjoyed by the labor force in both the government and private sector," Soriano said. (PNA)